Maureen St Germain, Internationally Known Teacher & Intuitive, Joins Dr Paula on Uplift Your Life: Nourishment of the Spirit
Voice America Talk Radio Network, Internet broadcasting pioneer, producing and syndicating online audio and video, today announced that Maureen St. Germain, teacher, intuitive, author and musician, joins Dr. Paula Joyce on Uplift Your Life: Nourishment of the Spirit radio program on VoiceAmerica Empowerment Channel Thurs, June 6 at 8AM Pacific.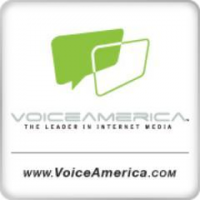 Phoenix, AZ -- (SBWire) -- 08/29/2019 --The Akashic Records are energetic imprints similar to a movie library, a living vibrational field that stores all possible futures, the present, and the past. When a soul begins its life experience, a field of energy is released that records every thought, word, action, desire, and emotion. One can connect with the Record Keepers, gain clear access to the Akashic Records, discover information about oneself and loved ones, and learn the soul's purpose. The Ascended Masters have opened access to the Akashic Records for the growth of all souls. By seeing one's personal records and working with the specific Record Keepers, individuals will gain information to help solve the problems that emerge in daily life and relationships, expand as spiritual beings and begin operating at a higher level of consciousness. In addition, working in the Akashic Records assists in Earth's ascension. The program will be presented on Thursday, June 6 at 8 AM Pacific Time/11 AM Eastern Time on the VoiceAmerica Empowerment Channel.

About VoiceAmerica
VoiceAmerica is the original digital broadcast company for the production and delivery of Live Internet Talk Radio programming and continues to be the industry leader in digital media, marketing, and distribution. We are the pioneers of digital radio programming and have been since 1999. We create and distribute over 500 unique and innovative radio programs for our millions of engaged listeners worldwide over five niche community based channels: the flagship VoiceAmerica™ Variety Channel, VoiceAmerica™ Empowerment Channel, VoiceAmerica™ Health & Wellness Channel, VoiceAmerica™ Business Channel, and VoiceAmerica™ Influencers Channel. VoiceAmerica™ TV offers targeted and exclusive video programming channels. Our network channels distribute live programs daily that reach a growing domestic and international audience who connect through all devices via our mobile, desktop, and tablet VoiceAmerica destinations.

Learn more at http://www.voiceamerica.com. Download the VoiceAmerica App now to listen live on Apple and Android. Follow us on Facebook and Twitter.

For more information about the VoiceAmerica Talk Radio Network, or our parent company, World Talk Radio, LLC, call 855-877-4666.
Media Relations Contact