Tackle High Water Resource Demands with evoQ Electromagnetic Water Meter
As demand continues to increase, water resources may become strained. Water utilities must research new ways to address these demands while accurately measuring the water consumption of its customers.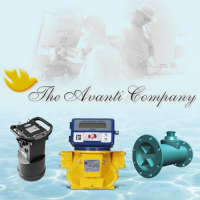 Avon Park, FL -- (SBWire) -- 09/04/2019 --Electronic water metering solutions serve as a means for utilities to correctly provide consumer billing without requiring pricey meter testing and maintenance programs. Meter accuracy degradation resulting from mechanical wear in aging meters may cause a loss in revenue and water that goes unaccounted for. Utilities should not have to worry about either issue ever arising.

The battery-powered evoQ electromagnetic water meter tackles these potential scenarios and more by offering utilities the highest metering performance dependability in addition to the flexibility of quickly connecting industry-leading reading systems while improving commercial meter data resolution. Reclaimed water systems can make significant use of these benefits. A few of the many features include decade-long performance without the need to replace, a wide measuring range, simple changeout and installation, and a sampling rate of 0.5 seconds.

Please contact The Avanti Company for more information or to purchase the evoQ electromagnetic water meter.

About The Avanti Company
The Avanti Company was founded in 1977 by Paul and Justine Devlin and is headquartered in Avon Park, FL. We provide flow meters, water meters, metering systems, on-site flow meter testing, sewer flow monitoring, inspection and assessment services for the water, wastewater, agricultural, petroleum and industrial marketplaces. Avanti represents products from Badger Meter, McCrometer, Itron, Hach Flow, Liquid Controls, Honeywell/Elster, 64 seconds, Infosense, Nicor and others. Please visit our website at www.avanticompany.com, email us at info@avanticompany.com or call us at 863-453-5336 for assistance with all of your flow meter and metering system needs.
Media Relations Contact