VoiceAmerica Radio Teams with Full Color Movement and Lead Up for Women to Support Phoenix Homeless Community
VoiceAmerica Radio Hosts Krystle Richardson and Colleen Biggs Give Back to Arizona Families In Need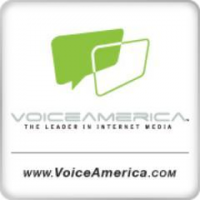 Phoenix, AZ -- (SBWire) -- 09/10/2019 --VoiceAmerica, the leader in online media broadcasting and the largest producer and distributor of live internet talk radio, today announced the Give Hope luncheon for families in need in the Phoenix homeless community on Saturday, September 7, 2019 from 10 am to 2 pm at 2327 North Seventh St. Phoenix, Arizona.

"We are proud to be part of this event to support those in need, our neighbors here in Phoenix. I am also proud to have VoiceAmerica Radio represented by two of the finest people in the business hosts Krystylle Richardson and Colleen Biggs. Thank you." – Jeffrey Spenard, CEO and Founder, VoiceAmerica.

The Full Color Movement opening the international Give Hope Luncheon for the homeless and families in need is requesting donations of packaged foods for up to three hundred snack bags, clothing such as socks, and shorts and backpacks sizes SMALL to XXXXL.

Host Krystylle Richardson commented "Let's do our part for Phoenix and those in need. Let's make someone's day a little brighter with their smiles, songs, poems, & some games while we work to raise up to $30,000." The "Soaring with Eagles" radio show was on-site for a live broadcast.

VoiceAmerica radio host Colleen Biggs added, "We appreciate the opportunity to work with our local community on initiatives that bring value. We welcome all to the luncheon and thank you all in advance for your participation and generosity."

About Full Color Movement
Over 500,000 people in the US experience homelessness on any given night, meaning there are that many people sleeping outside or in an emergency shelter or transitional housing program. In total, 33 states and the District of Columbia (D.C.) reported decreases in overall homelessness, while 16 states reported increases. The truth is, some are only one or two or three paychecks away from being homeless. Details on http://www.endhomelessness.org

The FCMI staff and volunteers are dedicated to doing whatever they can to make someone else's day better. They can't always meet every need, but they do their best to lend a hand, a smile, a handshake, a hug, a caring ear, and resource references every chance they get. They serve a wide range of needs in the community and provide training to those that want to simply help when they can, or more extensive training/seminars for those that want to open a Give Hope Branch or similar on their side of town.

For more information on their service day or donations, visit www.fullcolormovement.com or the "Soaring with Eagles" radio program page on the VoiceAmerica Talk Radio Network, at https://www.voiceamerica.com/show/3784/soaring-with-eagles . Soaring with Eagles is broadcast live every Tuesday at 9 AM Pacific Time on the VoiceAmerica Empowerment Channel.

About Lead Up for Women
Lead Up for Women increases the influence of women in business and beyond through effective networking, increased visibility and partnerships. They are passionate and focused on what they can do to connect, influence and lead every woman and know they all long to belong and to have a community that accepts and celebrates all identities, not just the ones that others accept. Lead Up for Women's "Speak Up to Lead Up" radio show inspires to lead without permission through the inspiration of guests' stories of survival, overcoming adversity, and their celebrations in business, their community and their personal lives. The show can be heard every Wednesday at 10 AM Pacific Time on the VoiceAmerica Empowerment Channel, https://www.voiceamerica.com/show/3872/lead-up-for-women-speak-up-to-lead-up

About Voiceamerica
VoiceAmerica is the original digital broadcast company for the production and delivery of Live Internet Talk Radio programming and continues to be the industry leader in digital media, marketing, and distribution. We are the pioneers of digital radio programming and have been since 1999. We create and distribute over 500 unique and innovative radio programs for our millions of engaged listeners worldwide. Our network channels distribute live programs daily that reach a growing domestic and international audience who connect through all devices via our mobile, desktop, and tablet VoiceAmerica destinations. Learn more at http://www.voiceamerica.com . Download the VoiceAmerica App now to listen live on Apple and Android. Follow us on Facebook and Twitter. To find out how VoiceAmerica can help hosts and potential hosts reach your audience, call 1-855-877-4666.
Media Relations Contact