BVS Global Offering Streamlined Marriage Certificate Attestation Services
BVS Global, a documentation company with a presence in 107 countries, is offering streamlined marriage certificate attestation services in the UAE at great prices.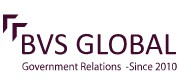 Dubai, UAE -- (SBWire) -- 09/11/2019 --For close to a decade, BVS Global has been supporting the documentation requirements globally with accuracy, speed and efficiency. BVS Global is presently an undisputed market leader in Verification, Attestation, Visa, Company Formation, Translation, Equivalency and Relocation services. Till date, the documentation company has executed over 473,797 service requests in more than 107 countries across 5 continents and earned upwards of 11 prestigious awards. The company's exploits can be attributed to a dedicated team of procedural experts that are on their toes to deliver personalised service and fine customer experience to all.

The spokesperson at BVS Global recently stated, "The documentation industry was in shambles until BVS Global came along in the year 2010. We consolidated the industry and made it competitive with a fresh perspective to documentation and customer service. As the market pioneers in visa assistance, verification and attestation, we operate with streamlined systems and processes to create convenience and timeliness for our clients, globally. We tailor solutions to each individual and business and implement them as per the applicable regulations. Plus, we charge competitively due to our belief that top-notch services need not come with a hefty price tag."

Verification has been the forte of BVS Global since day one. Its workforce screening, customer screening, identity verification, partner due diligence, and other verification services are used by corporations to ensure a seamless transition and on-boarding processes. The verification specialists work hard to thoroughly verify potential employees for client organisations, big or small. Advanced, personalized technology is brought to use to allow clients to order, review and manage screening programs and reports minus any hassles. On the consumer front, BVS Global helps clients to deem their documents as authentic with quality backed attestation services, including equivalency services for academic attestation. Translation services are also provided if needed.

On marriage certificate attestations, the spokesperson stated, "Authentication and attestation of the marriage certificate by the competent departments is mandatory for use in the UAE. The attestation adds authenticity to the marriage certificate and makes it fit for use for any cross-border undertaking. In fact, marriage certificate attestation is a requisite when applying for a resident visa in the UAE. The process is complicated, involving 2 to 3 levels of attestations across government departments in both countries. At BVS Global, we specialize in quick and efficient marriage certificate attestations and we have a track record to back the claim."

While handling marriage certificate attestations without proper procedural knowledge leads to delay, slipups and expenses, BVS Global takes a professional approach to it. The company offers end-to-end assistance, from Embassy & Consulate Attestation to Apostille from countries part of Hague convention and Attestation from state government departments and ministries globally. The client's security concerns and specific requirements are kept in perspective all through. Thanks to BVS Global's competitive pricing, Marriage contract attestation is always affordable.

About BVS Global
BVS Global UAE is a documentation company excelling in Attestation, Visa, Verification, Translation, Company Formation, Equivalency and Relocation services. The entire service portfolio is backed by fine customer service, great pricing and a strong presence in over 107 countries. Presently, BVS Global is the leading source for UAE attestation service .

Contact Information:
BVS Global
Al Reyami Building,
Office # 104 - Umm Hurair Street,
Dubai, UAE
Phone: +971 42614842
Email: uae@bvsglobal.com
Website: https://www.bvsglobal.com/
HOURS
All days: 8 am – 6 pm"
Media Relations Contact