Brickell Mattress Gives Back to the Bahamas
Brickell Mattress is saddened to see the major trail of destruction left behind by Hurricane Dorian. As efforts continue to assist the Bahamas in its recovery from the storm's devastation, Brickell Mattress is running a sale aimed at helping areas affected by the storm.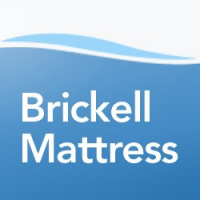 Miami, FL -- (SBWire) -- 09/17/2019 --For anyone who lives in one of the areas affected by Hurricane Dorian, including the Bahamas, Brickell Mattress is currently offering up to 25% off savings on all the main brands it carries. This includes major brands like Vispring and the Swedish brand Hästens.

Interested customers should know the hurricane relief discount is only valid when a product is being shipped to the areas affected by Hurricane Dorian.

About Brickell Mattress
Brickell Mattress is devoted to redefining the bed or mattress shopping experience by welcoming clients in a relaxed environment where the focus is ease and assurance. Each specialist has a minimum of five years experience in the industry and is highly trained in providing customers comprehensive information on the science of sleep and mattresses by some of the world's most acclaimed top mattress brands including English luxury bed maker Vispring, Swedish manufacturer Hästens, and Carpe Diem Beds of Sweden. For additional information please call 305-326-4000, check out the website at www.brickellmattress.com or visit Brickell Mattress at 1030 SW 8th Street in the heart of Miami.
Media Relations Contact