Known and Unknown Adjacencies Impacting the Hybrid Seeds Market in Coming Years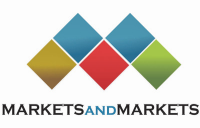 Northbrook, IL -- (SBWire) -- 09/17/2019 --The report "Hybrid Seeds Market by Crop Type (Cereals & Grains, Fruits & Vegetables, and Oilseeds), Duration (Short-Term, Medium-Term, and Long-Term), Seed Treatment (Treated and Untreated), Farm Type, and Region - Global Forecast to 2022", The global market for hybrid seeds is estimated to be valued at USD 33.91 Billion in 2016 and projected to reach USD 57.19 Billion by 2022, at a CAGR of 9.10% from 2016.

Browse 69 Market Data Tables and 50 Figures spread through 138 Pages and in-depth TOC on "Hybrid Seeds Market - Global Forecast to 2022"

The market is driven by factors such as high-quality and high-yielding seeds used with innovative technology, new product offerings, and the advent of modernization of agriculture. Moreover, the growing global population, declining arable land, changing weather patterns, diversification of diets, and technology-driven agriculture in developing countries are factors responsible for the growth of the hybrid seeds market. Hence, hybrid seeds will be viewed as a business opportunity in the next six years. As a result, many multinational players have entered into the production of various types of hybrid seeds, which can be used for crops.

Request for Customization@ https://www.marketsandmarkets.com/requestCustomizationNew.asp?id=5958431

Significant growth expected in the fruit & vegetable segment

The demand for various types of fruit & vegetable seeds is driven by favorable climatic conditions, technology, and storage methods. With the use of hybrid seeds, crops can be protected from major pests and diseases and the quality and yield can be improved. The fruits & vegetables segment is further segmented into tomato, brinjal (eggplant), okra, chili, cucumber, and cabbage. To meet the increasing demand for fruits and vegetables, the commercial seed companies are constantly investing in production facilities that focus on hybrid seed quality and sustainability.

The treated hybrid seeds dominated the hybrid seeds market

Treated hybrid seeds include the use and application of biological and chemical agents that control or contain soil and seed borne infestation of insects and diseases which pose devastating consequences to crop production. Increasing agricultural activities, coupled with the rising demand for quality crop produce, are driving the growth of the hybrid seeds market. The demand for hybrid seeds is projected to rise in the Asia-Pacific region, particularly from China and Japan.

Continuous rise in the population and support from governments as well as national and international associations key to success in the Asia-Pacific region

High growth was observed in this region for the hybrid seeds market over the past few years. The main reasons for this are continuous increase in the population and support from governments as well as national and international associations to increase the agricultural production of grains, oilseeds, fruits, and vegetables to meet the need for food products in the region. India, China, and Japan constituted the largest country-level markets in the Asia-Pacific region in 2015.

Speak to our analyst for a discussion on the above findings@
https://www.marketsandmarkets.com/speaktoanalystNew.asp?id=5958431

Key players identified in the global market include E. I. du Pont de Nemours and Company (U.S.), Syngenta AG (Switzerland), Monsanto (U.S), Dow AgroSciences LLC (U.S.), and KWS (Germany), which are among the key players of the hybrid seeds market as these are well-established and financially stable players that have been operating in the industry for several years. Most key participants have been exploring new regions through new product launches, collaborations, and acquisitions across the globe to avail a competitive advantage through combined synergies. Since 2013, the hybrid seeds market has witnessed an increase in demand, especially in countries such as the China, India, Brazil, and Japan.
Media Relations Contact