Outboard Electric Motors Market Will Surge at 11.2% CAGR to Reach 150 Million US$ by the End of 2025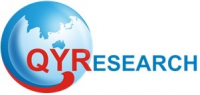 Los Angeles, CA -- (SBWire) -- 09/17/2019 --Outboard electric motor is a kind of propulsion system for boats which uses electric as power. Outboard electric motor, commonly referred to as "trolling motor" or "electric Outboard motor", is generally used on very small craft or on small lakes where gasoline motor is prohibited or used as a secondary means of propulsion on larger craft, and can also be used as repositioning thrusters while fishing.

Get PDF of this report template: https://www.qyresearch.com/sample-form/form/950020/global-outboard-electric-motors-industry-market

Compared with gas outboard motor market, outboard electric motor market is much smaller and under development. There are two types of outboard electric motor available in the market, which includes outboard electric propulsion motor and outboard electric trolling motor. Currently outboard electric trolling motor accounts for the main market share based on volume; this type of motor is small and cheap. Gas outboard motor can provide higher power and are suitable for heavy duty application. Electric outboard motor are environmentally friendly and much more silent at operating, thus they are more suitable to be used in some applications and are becoming more and more popular worldwide.

Worldwide, there are about thirty manufacturers of outboard electric motor currently; and there are more than forty brands of outboard electric motor available in market. Some of these manufacturers are specialized in the production of outboard electric propulsion motor, and some of them are specialized in the production of outboard electric trolling motor. Some manufacturers have raw materials or cost advantages, and some of them have technology or marketing advantages.

As the market of outboard electric motor is growing rapidly and there is considerable market potential, it is forecasted that more and more enterprises will enter the market with different advantages and disadvantages. And the market is believed to be fiercer.

The global Outboard Electric Motors market is valued at 63 million US$ in 2018 is expected to reach 150 million US$ by the end of 2025, growing at a CAGR of 11.2% during 2019-2025.

This report focuses on Outboard Electric Motors volume and value at global level, regional level and company level. From a global perspective, this report represents overall Outboard Electric Motors market size by analyzing historical data and future prospect. Regionally, this report focuses on several key regions: North America, Europe, China and Japan.

At company level, this report focuses on the production capacity, ex-factory price, revenue and market share for each manufacturer covered in this report.

The following manufacturers are covered:

Torqeedo

Minn Kota

MotorGuide

AquaWatt

CSM Tech

Elco Motor Yachts

Krautler Elektromaschinen

Ray Electric Outboards

Aquamot

Suzhou Parsun Power Machine

ePropulsion Technology

Segment by Regions

North America

Europe

China

Japan

Segment by Type

Outboard Electric Propulsion Motor

Outboard Electric Trolling Motor

Segment by Application

Civil Entertainment

Municipal Application

Commercial Application

Other Application

Get Customized Report in your Inbox within 24 hours @ https://www.qyresearch.com/customize-request/form/950020/global-outboard-electric-motors-industry-market

Benefits of Purchasing QY Research Report
- Analyst Support: Get you query resolved from our expert analysts before and after purchasing the report
- Customer's Satisfaction: Our expert team will assist with all your research needs and customize the report
- Inimitable Expertise: Analysts will provide deep insights about the reports
- Assured Quality: We focus on the quality and accuracy of the report

About Us: 
QYResearch always pursuits high product quality with the belief that quality is the soul of business. Through years of effort and supports from huge number of customer supports, QYResearch consulting group has accumulated creative design methods on many high-quality markets investigation and research team with rich experience. Today, QYResearch has become the brand of quality assurance in consulting industry.
Media Relations Contact