Dealing with a Teenager's Traffic Ticket
A traffic ticket is always a risk for parents of teenagers. This may result in insurance rates being increased or having to pay the fines associated with the traffic ticket. What options are available to parents if their teen receives a ticket?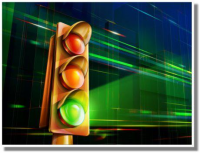 Miami, FL -- (SBWire) -- 09/18/2019 --Paying a violation tends to be a default option, particularly if it's a moving violation. However, this may result in points on the license and it will likely lead to a more expensive insurance premium. If it is a non-moving violation, then paying the ticket makes more sense. The fines are minor and they often don't involve points being added to a driver's license.

Parents may also wish to consider paying the ticket and having the teen go to traffic school. This option will also avoid points affecting a driving record. Traffic school provides valuable lessons in safe driving, but it will require several hours plus fees to attend the class.

Fighting the traffic ticket is another option to consider. By fighting the ticket, it may be dismissed, which means there is no risk of it affecting the teen's driving record.

This information is provided for educational or informational purposes only and should not be construed as legal advice. The information is not provided in the course of an attorney-client relationship and is not intended to substitute for legal advice.

About Hochman & Goldin, P.A.
Scott Hochman and Sunny Goldin, both alumni from University of Miami School of Law, have each been practicing law in Florida for over 20 years. The Miami traffic attorney has handled more than 180,000 traffic citations in the courts of Miami-Dade and Broward Counties and also represent clients in misdemeanor criminal cases. They also work as Miami expungement attorneys and are ready to assist clients. Call 305-665-1000 for more information or to speak with a Miami traffic lawyer.
Media Relations Contact