Healthcare EDI Market Set to Encounter Paramount Growth and Analysis 2018-2026
Increasing digitization and paperless office is enhancing the growth of healthcare EDI market.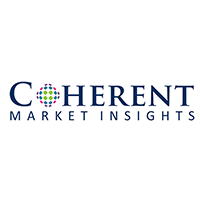 Seattle, WA -- (SBWire) -- 09/18/2019 --Healthcare industry explored EDI to address the challenges of reducing healthcare cost and replacing paper-based transaction with standard electronic transaction. Moreover, government acts such as Health Insurance Portability Act of 1996 (HIPAA) created standards to achieve administrative simplicity in healthcare industry.

The benefits of EDI over conventional method of data interchange is the major factor driving the healthcare EDI market growth. EDI reduces data entry time, improves accuracy, reduce operational cost, and also reduce the rework. Such key features of EDI software supports the growth of healthcare EDI market.

Request Sample Copy of This Report: https://www.coherentmarketinsights.com/insight/request-sample/2006

Increasing digitization and paperless office is enhancing the growth of healthcare EDI market. Conventionally, data transfer was subjected to paper-based communication, increasing the chance of human error and making the workflow cumbersome. Henceforth, EDI is an essential component for creating administrative efficiencies by reducing time and significant cost saving.

Healthcare EDI market is propelled by increasing adoption of EDI facilities in order to accelerate financial performance and profitability for healthcare payers and providers. For instance, according to GE Healthcare, the Centricity EDI Service of GE Healthcare employs more than 2,100 healthcare providers to manage around 588 million transaction annually. EDI is adopted to reduce the claim rejection and denials as well as reduce time requirement for submission and remission of claims.

Furthermore, the use of EDI serves important role in insurance claims and documentation by streamlining the reimbursement process for healthcare payers. However, high cost of EDI software and its application are expected to be the major factor hindering the healthcare EDI market growth over the forecast period.

Healthcare EDI market is dominated by the few major players such as Optum Inc., Dell Technologies Inc., General Electric Company, Emdeon Inc., The SSI Group, LLC, ZirMed, Inc., Tallan, Inc., Quadax, and Allscripts Healthcare Solutions Inc.

The market player involved in healthcare EDI market are focused on improving the EDI facilities by using various strategies. For instance, in 2015, Medical Transcription Billing, Corp., a healthcare information technology company, acquired three divisions of QHR Corporation, Canada-based healthcare technology company. The QHR Corporation is involved in healthcare clearinghouse, Electronic Data Interchange (EDI), and revenue cycle management divisions.

Purchase Copy of This Business Research Report: https://www.coherentmarketinsights.com/insight/buy-now/2006

Healthcare EDI Market - Taxonomy

On The Basis Of Component:

Services

Solutions

On The Basis Of Delivery Mode:

Web & Cloud-based EDI

EDI VAN

Point-to-Point EDI

Mobile EDI

On The Basis Of Transaction Type:

Claims Management

Claims Submission

Claim Status

Eligibility Verification

Payment Remittance

Referral Certification & Authorization

Claim Payments

Others

Healthcare Supply Chain

On The Basis Of End User:

Healthcare Providers

Healthcare Payers

Medical Device & Pharmaceutical Industries

Pharmacies

On The Basis Of Region:

North America

Europe

Latin America

Asia Pacific

Middle East

Africa

To view the original version on The Express Wire visit https://www.coherentmarketinsights.com/ongoing-insight/healthcare-edi-market-2006

About Coherent Market Insights
Coherent Market Insights is a prominent market research and consulting firm offering action-ready syndicated research reports, custom market analysis, consulting services, and competitive analysis through various recommendations related to emerging market trends, technologies, and potential absolute dollar opportunity.
Media Relations Contact