Global HVAC Air Filtration Market to Register a CAGR of 6.67% 2019 Between 2019 and 2025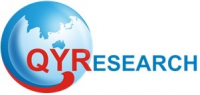 Los Angeles, CA -- (SBWire) -- 09/20/2019 --The latest report by QY Research is an in-depth study on global HVAC air filter market. The report assesses top manufacturers and segments to ascertain the future of the market. It is titled "Global HVAC Air Filter Market Research Report 2019." The report covers areas such as market size in terms of value and volume, top manufacturers, segments in terms of type and application, and regional markets.

The global HVAC air filter market was valued at US$9264.6 mn in 2018 and will reach US$14735.08 mn by the end of 2025, rising at a CAGR of 6.67%% during 2019-2025.

Request Sample Report and Full Report TOC: https://www.qyresearch.com/sample-form/form/1220709/global-hvac-air-filter-market

Global HVAC Air Filters Market: Drivers

Indoor air pollution causes adverse health effects due to both short-term and long-term exposure to contaminated air. These include irritation to the eyes, nose, and throat, headaches, dizziness, and fatigue. Long-term exposure might cause respiratory diseases, heart diseases, and cancer. These factors are expected to boost the growth HVAC air filters market.

Data centers are considered one of the major contributors. The increasing usage of Internet and technology have led to its growth and overheating is one of the main concern. To overcome this issue, cooling systems such as air handling units (AHUs) are provided in the data centers to maintain the temperatures and enhance efficiency, which is driving the demand for AHU's, thereby driving the global HVAC air filter market.

Global HVAC Air Filters Market: Segment Analysis

HVAC air filters are segmented into two categories - type and application. Based on type there are panel HVAC air filter and panel, pocket & rigid cell HVAC air filter. Based on application, the market is segmented into residential & traffic, industrial, and commercial use.

Global HVAC Air Filters Market: Regional Analysis

Based on the region, the major markets are in Europe, the United States, China, Japan, Korea, India, Mexico, and South America. With the rising awareness across the globe and rapid industrialization there is a soaring demand for HVAC air filters in the market. China is expected to emerge as a worldwide hub for manufacturing of air filtration equipment owing to its low labor and infrastructure costs.

Global HVAC Market: Key Players

The key players operating in the HVAC air purification market are Parker Hannifin, MAHLE GmbH, Bosch, Filtration Group, 3M, Daikin Industries, Honeywell, Camfil, Glasfloss Industries, Lennox International Inc., MANN+HUMMEL, Sogefi Group, K&N Engineering, Freudenberg, FlaktGroup, Donaldson, and Cummins.

Recently MANN-HUMMEL has launched a website that a wide range of products. It offers sophisticated filtration solutions for clean air in public areas, residential buildings, outdoors, and semi-closed areas. The company recently launched its operations in North America by acquiring Tri-Dim. It is expected begin sales across Asia Pacific in the near future.

Companies are bringing more awareness in the market, which is backed by new technologies. Increase in awareness about air pollution will be one of the major factor driving the industry towards its future growth. Players are expected to target Asia Pacific region as the region witnesses urbanization and technological advancements.

Get Complete Report in your Inbox within 24 hours (USD 2,900): https://www.qyresearch.com/settlement/pre/882857ad363f332f8cbefcc990b8a628,0,1,Global-HVAC-Air-Filter-Market-Research-Report

About QYResearch
QYResearch established in 2007, focus on custom research, management consulting, IPO consulting, industry chain research, data base and seminar services. The company owned a large basic data base (such as National Bureau of statistics database, Customs import and export database, Industry Association Database etc), expert's resources (included energy automotive chemical medical ICT consumer goods etc.
Media Relations Contact