Preservatives Market: Industry Growing Exponentially to Retain the Demand of Vendor in the Next 6 Years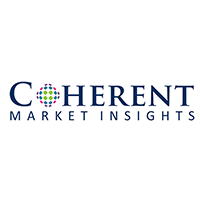 Seattle, WA -- (SBWire) -- 09/23/2019 --Substances or chemicals that are added to drugs, food products , beverages, paints, cosmetics, and wood, in order to prevent microbial growth and undesirable changes in terms of both, physical and chemical properties are called preservatives. There are two types of preservatives: natural and synthetic. Natural preservatives include antioxidants, vitamin E, rosemary extracts, and seed extracts. These preservatives are readily available in nature and are often obtained from plant sources. Synthetic preservatives include benzoic acid, sodium nitrite, sulfur dioxide, and potassium sorbate. These preservatives are chemical components that are processed and added to the end product. Growing health concerns among the populace has led to high demand for natural preservatives. Growing food industry in emerging economies of India and China is expected to boost growth of the global preservatives market.

On the basis of function, the preservatives market is segmented into antimicrobial and antioxidants. Antimicrobial preservatives are those preservatives that are added to end products to prevent growth of microorganisms. Commonly used antimicrobial agents as preservatives include, benzoic acid, lactic acid, nitrate, nitrite, propionic acid, and sulfites. Antioxidants are used to inhibit oxidation process, especially in stored food items as food products that contain high concentration of fat are more prone to damage during oxidation process. Use of antioxidants in such food products counteracts the oxidation process to enhance the shelf life of the food products. Commonly used antioxidants as preservatives include, Vitamin C, Vitamin E, carotenoids, lutein, selenium, and lycopene.

Get HOLISTIC Request Sample Copy Of This Business Report: https://www.coherentmarketinsights.com/insight/request-sample/264

Preservatives Market Taxonomy

On the basis of source, the global market is classified into:
- Natural
- Synthetic
On the basis of function, the global market is classified into:
- Antimicrobials
- Antioxidants
On the basis of end user, the global market is classified into:
- Food and beverages
- Cosmetics
- Pharmaceuticals
- Construction
- Others
On the basis of geography, the global market is classified into:
- North America
- Europe
- Asia Pacific
- Latin America
- Middle East
- Africa

In the construction industry, preservatives are widely used over wood, steel and glass materials to enhance its quality and increase its shelf life.  In the pharmaceuticals industry and cosmetics industry preservatives are majorly used to increase the shelf life and enhance stability of products. Rapid deterioration in quality and effectiveness of cosmetic products are experienced due to the presence of microbes or water in the final product. Cosmetics preservatives are used as antioxidants, stabilizers, and antimicrobials in the formulation of face masks, sunscreens, scrubs, and lotions. Cosmetics preservatives are available as wet wipes, rinse off, and leave-on.

Preservatives Market Outlook – Growing Demand for Processed Food Is Fueling Market Growth

Busy lifestyle and growing number of women in the workforce has led to high demand for processed food, which is expected to boost growth of the preservatives market over the forecast period. Moreover, significant growth in the retail industry in emerging economies and growing preference of processed food from the younger generation is also expected to contribute high demand for processed food, thereby aiding in growth of the market. Preservatives are used in processed food to enhance their overall quality, taste, and shelf life. For instance, according to a study conducted by Coherent Market Insights, the market for processed food is projected to reach US$ 88.2 billion by 2024.

Browse In-Depth Analysis Research Report: https://www.coherentmarketinsights.com/ongoing-insight/global-preservatives-market-264

Preservatives Market Challenges – Stringent Government Rules and Regulations

Major factors that hinder growth of the market include, stringent regulatory scenario regarding the use of preservatives in food products. Several regulatory bodies and government agencies worldwide regulate the use of preservatives in food products. Preservatives are used in various end-use industries such as food and beverages and pharmaceutical drugs. However, preservatives are also found to be a cause of several diseases such as cancer, hyperactivity, and heart issues. The U.S. Food & Drug Administration (FDA) has in place certain guidelines that regulate the use of preservatives in food products and medicines. According to the U.S. FDA, 'a chemical preservative should comply with purity specifications in regulations in 21 CFR 172, or in the Food Chemicals Codex'. Moreover, countries such as Finland, Norway, Austria, the U.K., and France have banned synthetic food colorings, while the U.K. and Canada have banned usage of Olestra (a fat substitute preservative). Such regulations imposed on the usage of preservatives in food products are expected to hamper the market growth.

Asia Pacific is expected to be the fastest growing market for preservatives over the forecast period, owing to increasing demand for ready-to-consume food items and growing retail industry. North America is the largest market for preservatives, followed by Europe. These regions are expected to retain their dominance over the forecast period, attributing to the availability of retail outlets, busy lifestyle of consumers resulting in an increasing inclination towards ready-to-eat food products. Large untapped markets in countries such as India, Bangladesh, South Africa, China, Malaysia, and Mexico are projected to provide lucrative growth opportunities for the preservative manufacturers, in the near future.

Key players in the global preservatives market include Corbion N.V., Cargill Incorporated, Kerry Group, BASF SE, Chr. Hansen A/S, Archer Daniels Midland Company, E. I. du Pont de Nemours and Company, and Celanese Corporation.

Key Developments
1. Key companies in the market are adopting various business strategies such as merger and acquisition, in order to gain competitive edge in the global market. For instance, in December 2018, Kerry Group, a food ingredients supplier, acquired Ariake USA, which is Ariake Japan's North American business in natural food seasonings. The acquisition will strengthen Kerry's ingredients portfolio, which includes food coloring, preservatives, and flavors.
2. Key players in the market are involved in various growth strategies such as marketing and advertisement, in order to enhance global market presence. For instance, in November 2018, Archer Daniels Midland Company, a U.S.-based food processing company showcased its extensive portfolio of high quality sweetening ingredient and preservatives at 2018 SupplySide West Show, held at Las Vegas, U.S.
3. Major companies in the market are focused on various strategies such as product launches, in order to expand their product portfolio and gain competitive edge in the market. For instance, in January 2019, Symrise AG, a producer of flavors and fragrances, launched first benzyl alcohol-based preservative with added power of SymSave H, SymOcide BHO for cosmetics and personal care products.  

Buy This Complete A Business Report: https://www.coherentmarketinsights.com/insight/buy-now/264

About Coherent Market Insights:
Coherent Market Insights is a prominent market research and consulting firm offering action-ready syndicated research reports, custom market analysis, consulting services, and competitive analysis through various recommendations related to emerging market trends, technologies, and potential absolute dollar opportunity.
Media Relations Contact