E-Pharmacy Market Shows Expected Trend to Guide from 2019-2027 with Growth Analysis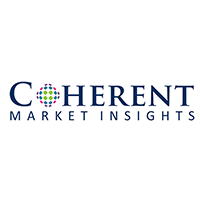 Seattle, WA -- (SBWire) -- 09/24/2019 --The General Pharmaceutical Council defines an e-pharmacy or internet pharmacy as a registered pharmacy, which supplies medicines and other healthcare & personal care products and/or provides other professional services over the internet, or makes arrangements for the supply of such products or provision of such services over the internet.

Increasing customer preference towards e-pharmacy is attributed to ease and convenience in ordering and accessing websites. Customers can also access a wide range of products at competitive prices at single click of a button, which further increases consumer preference toward e-pharmacy stores. For instance, in 2016, according to a survey conducted by Consumer Online Foundation and Bureau of Research on Industry and Economic Fundamentals (BRIEF), 61% people prefer to buy medicines online in India.

Get HOLISTIC Request Sample Copy Of This Business Report: https://www.coherentmarketinsights.com/insight/request-sample/2561

Furthermore, as online pharmacies do not have a physical pharmacy, they are able to keep the costs low and can offer products at attractive prices. Therefore, lower prices, discounts, and varied package offers and free home delivery services with preferred time and address are some of the major advantages offered by e-pharmacy facilities.

Market Dynamics

E-pharmacy beauty and personal care (BPC) market was valued at USD 7.69 billion in 2018 and is predicted to grow further recording a CAGR of 11.4% over the forecast period. Factors such as changing lifestyles, rising number of youth and working population, along with increasing awareness about personal care and beauty products is contributing to high demand for personal care products.

In 2018, North America held dominant position in the global e-pharmacy (BPC) market. The market growth is driven by rising geriatric population along with growing disposable income. Increasing disposable income coupled with large base of young consumers is expected to boost demand for personal & beauty care products, thereby boosting the sales of e-pharmacy beauty and personal care products.

According to Trading Economics Statistics on Disposable Personal Income in the U.S., the disposable personal income in the U.S. averaged US$ 5,200.2 billion in 1959, which increased to US$ 15,742.81 billion in November 2018. Asia Pacific e-pharmacy (BPC) market is expected to exhibit a CAGR of over 14% during the forecast period.

Market Outlook

In 2017, North America is accounted for the largest revenue share and contributed 43.3% in the global e-pharmacy beauty and personal care (BPC) market. Increasing consumer spending in healthcare care and personal care products is expected to drive growth of the e-pharmacy (BPC) market in the region. According to the U.S. National Health Expenditures 2016 highlights, the U.S. health care spending was US$ 3.3 trillion, accounting to an average spending of around US$ 10,348 per person in 2016. Moreover, overall share of gross domestic product (GDP) related to healthcare spending increased to 17.9 % in 2016 from 17.7 % in 2015.

Browse In-Depth Analysis Research Report: https://www.coherentmarketinsights.com/market-insight/e-pharmacy-market-2561

Furthermore, Asia Pacific is expected to record the fastest growth in the market over the forecast period. The regional growth is attributed to increasing demand for beauty & personal care products and growth of e-commerce industry in emerging economies such as China and India. For instance, according to a report on e-commerce published by India Brand Equity Foundation (IBEF), the Indian e-commerce market is expected to reach US$ 200 billion by 2026, from US$ 38.5 billion in 2017. In 2018, India e-commerce market was estimated to be US$ 50 million, of which baby, beauty, and personal care products segment accounted for 8% by value.

Few of the major companies operating in the global e-pharmacy (BPC) market include, LLOYDS Pharmacy Limited, Pharmacy2u Ltd., Gordons Direct, Shop Apotheke, CVS Health, Walgreen Company, Familymeds, Inc., The Medicine Shoppe Pharmacy, Cardinal Health, and Rite Aid Corporation.

About Coherent Market Insights:
Coherent Market Insights is a prominent market research and consulting firm offering action-ready syndicated research reports, custom market analysis, consulting services, and competitive analysis through various recommendations related to emerging market trends, technologies, and potential absolute dollar opportunity.
Media Relations Contact