Crude Oil Flow Improvers Market 2019: Top Leading Countries, Companies and Business Stats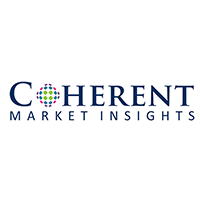 Seattle, WA -- (SBWire) -- 09/24/2019 --The ability to transfer crude oil through pipelines from wellhead to refinery without any complication is of utter importance during transportation and extraction. Crude oil deposits, which when found during these processes lead to several problems. Hence, crude oil flow improvers are used in oil pipelines to improve flow capacity and productivity of crude oil.

Market Dynamics

Increasing exploration and production activities especially in untapped regions is expected to increase the need to use products and services for efficient operation in the oil and gas industry, and therefore, increasing the demand for crude oil flow improvers.

Request to Get the PDF Sample of the Report: https://www.coherentmarketinsights.com/insight/request-pdf/2573

The Red Sea is a potential host to large oil and gas fields. Exploration has been slow due to the complicated topography and the depth of the sea bed. The high depth significantly drives up the drilling costs. In March 2018, Minister of Petroleum ,announced that a global tender will be issued before the end of 2018 to explore petroleum reserves, including new sectors of the Red Sea after providing international research companies with geophysical data from Egypt's economic zone in the Red Sea. 

Political instability in various regions is one of the major restraining factors in growth of global crude oil flow improvers market. Political instability has plagued African countries for decades. Algeria, Libya, and Egypt were victim to the Arab Spring Revolution and have encountered political chaos since then. The oil production as a result has fallen in all the three countries. Egypt has become a net importer and depends on Saudi Arabia to meet its crude oil requirements.

Detailed Segmentation:

- Global Crude Oil Flow Improvers Market, By Product Type:
- Paraffin Inhibitors
- Asphaltene Inhibitors
- Scale Inhibitors
- Drag Reducing Agent
- Emulsion Breakers
- Biocides
- Pour Point Depressants
- Free Flow/Anticaking Agents
- Others (Hydrate Inhibitors, Wax Dispersants, etc.)

- Global Crude Oil Flow Improvers Market, By Application:
- Extraction
- Pipeline
- Refinery

The global crude oil flow improvers market was valued at US$ 2,500.7 million in 2018, and is expected to register a CAGR of 4.2% in terms of revenue over the forecast period (2019 – 2027).

View More Information: https://www.coherentmarketinsights.com/market-insight/crude-oil-flow-improvers-market-2573

North America accounted for the largest market share in the global crude oil flow imprvers market with the value of US$ 973.8 million in 2018. According to the International Energy Agency (IEA), U.S. oil output is expected to climb to 19.6 million barrels per day (bpd) by 2024 from 15.5 million bpd in 2018. Increasing drilling activities along with cost deflation and efficiency improvements in the exploration and production activities are some of the factors that propell the growth of crude oil flow improvers market in this region.

The market in Africa is expeted to witness significant growth in the global crude oil flow improvers market over the forecast period. This is owing to increaseing focus of major players in this region to enhance their revenue and market presence. For instance, in 2016, Kenya finalised an agreement with Tullow Oil and the company's partners Africa Oil and Maersk Oil, in order to develop a crude oil pipeline.The partners planned to take a final investment decision for the project by the end of 2018 and begin construction in 2019.

Major players operating in the global crude oil flow improvers market include, Halliburton Company, BASF SE, LiquidPower Specialty Products Inc., Schlumberger Ltd., Baker Hughes, A GE Company, Nalco Champion, Clariant AG, Evonik Industries AG, Infineum International Limited, Innospec Inc., and others.

Buy This Complete A Business Report: https://www.coherentmarketinsights.com/insight/buy-now/2573

About Coherent Market Insights:
Coherent Market Insights is a prominent market research and consulting firm offering action-ready syndicated research reports, custom market analysis, consulting services, and competitive analysis through various recommendations related to emerging market trends, technologies, and potential absolute dollar opportunity.
Media Relations Contact