Breast Implants Market Trends, Analysis, Growth, Industry Outlook and Overview Up to 2024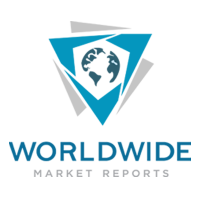 Seattle, WA -- (SBWire) -- 10/02/2019 --Recently updated market research report on "Global Breast Implants Market 2019 has been rising up and influencing the international economy in terms of revenue, market share and size, growth rate and trend"

Breast implants are medical devices that are implanted under the breast tissue or under the chest muscle to increase breast size (augmentation) or to rebuild breast tissue after mastectomy or other damage to the breast (reconstruction). Breast implants are also used in revision surgeries, which correct or improve the result of an original surgery.

Get Sample from Industry Experts @ https://www.worldwidemarketreports.com/sample/264157

Market Segment by Manufacturers, this report covers:
Allergan
Mentor Worldwide (Johnson & Johnson)
GC Aesthetics
Establishment Labs
Sientra
POLYTECH Health & Aesthetics
Laboratoires Arion
Groupe Sebbin
Hans Biomed
Guangzhou Wanhe Plastic Materials

Scope of the Report:
Allergan accounted for 29.377% of the global Breast Implants revenue market share in 2017. Followed players, Mentor Worldwide accounted for 22.992%%, GC Aesthetics accounted for 5.268%.
Global giant manufactures mainly distributed in America and Europe. They have unshakable status in this field. The key product markets locate at America and Europe. North America takes the consumption market share of 48.22% in 2017, Europe followed by with 19.83% in 2017.

The worldwide market for Breast Implants is expected to grow at a CAGR of roughly 8.9% over the next five years, will reach 2260 million US$ in 2024, from 1360 million US$ in 2019, according to a new WMR study.
This report focuses on the Breast Implants in global market, especially in North America, Europe and Asia-Pacific, South America, Middle East and Africa. This report categorizes the market based on manufacturers, regions, type and application.

Market Segment by Type, covers
Silicone
Saline

Market Segment by Applications, can be divided into
Cosmetic Surgery
Reconstructive Surgery

Market Segment by Regions, regional analysis covers:
North America (United States, Canada and Mexico)
Europe (Germany, France, UK, Russia and Italy)
Asia-Pacific (China, Japan, Korea, India and Southeast Asia)
South America (Brazil, Argentina, Colombia etc.)
Middle East and Africa (Saudi Arabia, UAE, Egypt, Nigeria and South Africa)

Complete Breast Implants Market Research Report 2019 Buy Now@ https://www.worldwidemarketreports.com/quiry/264157

Comprehensive company profiles covering the product offerings, key financial information, recent developments, SWOT analysis, and strategies employed by the major market players. In the end the Breast Implants Market report presents all the necessary data required to form resulting yielding business strategies for Industry experts, analysts and business decision makers to decide their business strategies and achieve proposed business aims. Finally, Breast Implants market manufacturer report gives you details about the market research findings and conclusion which helps you to develop profitable market strategies to gain competitive advantage. In addition, helps the venture capitalist in understanding the companies better and take informed decisions.

*The report could be customized according to the client's specific research requirements. No additional cost will be required to pay for limited additional research.
*Report helps the venture capitalist in understanding the companies better and take informed decisions.

Table of Contents:
1 Market Overview
1.1 Breast Implants Introduction
1.2 Market Analysis by Type
1.2.1 Silicone
1.2.2 Saline
1.3 Market Analysis by Applications
1.3.1 Cosmetic Surgery
1.3.2 Reconstructive Surgery
1.4 Market Analysis by Regions and More.

Get Exclusive Discount @ https://www.worldwidemarketreports.com/discount/264157

Mr. Shah
Worldwide Market Reports
Tel: +1 415 871 0703
Email: sales@worldwidemarketreports.com

About Worldwide Market Reports
Worldwide Market Reports is your one-stop repository of detailed and in-depth market research reports compiled by an extensive list of publishers from across the globe. We offer reports across virtually all domains and an exhaustive list of sub-domains under the sun. The in-depth market analysis by some of the most vastly experienced analysts provide our diverse range of clients from across all industries with vital decision making insights to plan and align their market strategies in line with current market trends. Worldwide Market Research's well-researched inputs that encompass domains ranging from IT to healthcare enable our prized clients to capitalize upon key growth opportunities and shield against credible threats prevalent in the market in the current scenario and those expected in the near future.
Media Relations Contact