Connected Vending Machines Market Scope Overview, Geography Trends and Investment Feasibility Analysis Till 2025
Connected Vending Machines Market is a detailed report, which presents a combination of industry knowledge and research expertise based on regions too. This report delivers the market trends along with the market size for every individual sector.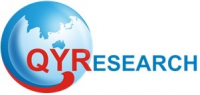 Los Angeles, CA -- (SBWire) -- 09/30/2019 --This report studies the Connected Vending Machines market size (value and volume) by players, regions, product types and end industries, history data 2014-2018 and forecast data 2019-2025; This report also studies the global market competition landscape, market drivers and trends, opportunities and challenges, risks and entry barriers, sales channels, distributors and Porter's Five Forces Analysis.

Connected vending machine is a machine that dispenses items such as snacks, beverages, alcohol, cigarettes, lottery tickets to customers automatically, after the customer inserts currency or credit into the machine. The first modern vending machines were developed in England in the early 20th century and dispensed postcards. Connected vending machine is the contactless payment-enabled vending machines that support both online payment and site payment. It can also calculate the amount of the sold products and send messages automatically when the products are going to be sold out.

The first solutions for including connectivity in vending machines became commercially available already two decades ago. It has still taken years for the technology to gain the interest of mainstream vending operators. The market has nevertheless gained momentum in recent years as more and more vending operators have started to deploy cashless payment systems and vending telemetry solutions at a larger scale. Demand for cashless payments is currently the main market driver. However, vending telemetry is forecasted to have a more transformational effect on the industry in the future as these solutions enable vending operators to substantially improve their operational efficiency. The global installed base of connected vending machines grew by 16.22 percent to over 140 thousand units in 2014.

Get Sample PDF template of this report
https://www.qyresearch.com/sample-form/form/1085226/global-connected-vending-machines-market

The vending machine industry is undergoing a digital transformation as it seeks to embrace the growing trend toward Internet-connected devices to attract and engage more customers. Adding 'intelligence' to vending machines provides a more personal, interactive and fun experience for consumers while allowing brands and operators to use cloud services and data analytics, leading to reduced operating costs and the establishment of new innovative business models within the vending sector.

The global Connected Vending Machines market was xx million US$ in 2018 and is expected to xx million US$ by the end of 2025, growing at a CAGR of xx% between 2019 and 2025.

Geographically, this report is segmented into several key regions, with sales, revenue, market share and growth Rate of Connected Vending Machines in these regions, from 2014 to 2025, covering

North America (United States, Canada and Mexico)

Europe (Germany, UK, France, Italy, Russia and Turkey etc.)

Asia-Pacific (China, Japan, Korea, India, Australia, Indonesia, Thailand, Philippines, Malaysia and Vietnam)

South America (Brazil etc.)

Middle East and Africa (Egypt and GCC Countries)

The various contributors involved in the value chain of the product include manufacturers, suppliers, distributors, intermediaries, and customers. The key manufacturers in this market include

Fuji Electric

Azkoyen Group

Crane

Jofemar

Westomatic

Seaga

Evoca Group

Deutsche Wurlitzer

Sielaff

Bianchi Vending Group

Royal Vendors

FAS International

SandenVendo

Fushi Bingshan

TCN Vending Machine

By the product type, the market is primarily split into

Bevarage

Commodity

Food

Other

By the end users/application, this report covers the following segments

Airport

Railway Station

School

Business Center

Get Customized Version of this report
https://www.qyresearch.com/customize-request/form/1085226/global-connected-vending-machines-market

About QYResearch
QYResearch always pursuits high product quality with the belief that quality is the soul of business. Through years of effort and supports from huge number of customer supports, QYResearch consulting group has accumulated creative design methods on many high-quality markets investigation and research team with rich experience. Today, QYResearch has become the brand of quality assurance in consulting industry.
Media Relations Contact