ECG Management Systems Market Growth Analysis and Development Status Up to 2026 : Top Players Philips Healthcare, GE Healthcare, Cardiac Science Corporation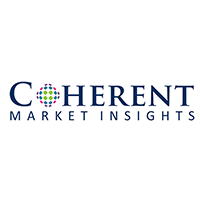 Seattle, WA -- (SBWire) -- 10/11/2019 --The leading research firm Coherent Market Insights published a research report on "ECG Management System Market Size Analysis and Forecast 2026" which serves with all-inclusive, highly-effective, and thoroughly analyzed information in a well-organized manner, based on actual facts, about the ECG Management System Market. The whole information from scratch to the financial and management level of the established industries associated with the ECG Management System Market at the global level is initially acquired by the dedicated team. The gathered data involves the information about the industry's establishment, market Size, Share, type and the form of products it manufactures, annual sales and revenue generation, the demand of the manufactured product in the market, marketing trends followed by the industry, and a lot more important information.

ECG management system is a web-based electronic medical record that offers better workflow efficiency by processing, storing, and distributing the cardiovascular information between doctors and patients. Winchester Medical Center, in 1991, initiated conversion of ECG records from paper form to electronic form before, which records were filed in a central location. ECG management systems has advanced in past few decades with the improvement in efficacy and maintenance of medical records in electronic form. Electrocardiogram (ECG) databases play an important role in medical and pharmaceutical research, and healthcare. The rising number of ECG data demands for centralizing the diagnostic information with such technologies. The streamlining of cardiology workflow with information technology will aid hospitals in the management of larger number of ECG data and patients.

Get Complimentary Access on Research Analysis and Growth Strategy: https://www.coherentmarketinsights.com/insight/request-sample/1478

ECG Management System Market Drivers:

Technological advancements by key players plays a major role in the expansion of ECG management system market. Previously, these ECG diagnostic systems had the basic cardiac diagnostic technology, which were used to provide and store basic information related to hospitals were premise remained the same. However, testing systems and management facilities are continuously evolving to meet the unmet demands. ECG management system market provides wide opportunity for manufacturers to come up with cost effective ECG management system. For instance, in 2014, GE Healthcare introduced an upgrade Muse with i2 ECG technology, which allows bi-directional flow of data with non- GE based ECG systems. Furthermore, in 2014, McKesson cleared FDA approval for mobile medical software app called McKesson Cardiology ECG Mobile. This system aims to reduce non-productive time by providing access to ECG data for review and report. ECG management system's stored data also helps in reducing chest pain management. For instance, in 2011, LUMEDX Corporation released HealthView Chest management solution, which produce ECG and compile patient's historical information before hospitalization.

The ECG management system market players are adopting strategies to expand their product portfolio, thereby expanding their market share. For instance, in 2015, Cerner Corp. partnered with Mortara Instrument to introduce CareAware Waveform Management. CareAware Waveform Management offers physiologic waveforms, data, and alarms on device that aid in accessing patient record. All these technological advancements are expected to augment the ECG management system market over the forecast period. Furthermore, partnership between manufacturers and users such as hospitals and clinics for product promotion and installation will also expand the ECG management system market. For instance, in 2017, ScImagae, Inc. announced its partnership with WVU Medicine West Virginia University Health system to utilize ScImage's PICOM365 Enterprise PACS throughout 8 WVU Medicine Hospitals.

Moreover, the expansion of global ECG management market is attributed to increasing number of ECG test of patients suffering from cardiovascular disease. According to the World Health Organization (WHO), 17.7 million people died of cardiovascular disease in 2015, which represent around 31% of deaths occurred globally. Increasing number of cardiovascular disease patients with larger number of ECG data demands for better data management system, which is expected to drive the ECG management system market. Moreover, increasing number of heart related disorders among geriatric population and increasing number of healthcare facilities will also boost the ECG management system market. Furthermore, the governmental programs increases the awareness for annual health examination and ECG is performed as a part of annual health exam by the patients with no known cardiac conditions, which will increase the demand for ECG management system.

ECG Management System Regional Analysis:

ECG management system market is geographically segmented into six regions – North America, Latin America, Middle East, Europe, Asia Pacific and Africa. North America dominates ECG management system market due to high adoption rate of advanced technology and increasing prevalence of cardiac diseases. According to the American Heart Association's 2017 report, around 92.1 million people in the U.S. were suffering from some form of cardiovascular disease or the after-effects of stroke. Furthermore, about 2,200 people die of cardiovascular disease every day in America. Asia Pacific is expected to be the fastest growing ECG management system market region over the forecast period. This is attributed to increasing awareness about technology and increasing number of hospitals.

Get Exclusive Report at Discounted Rate, Click Here: https://www.coherentmarketinsights.com/insight/request-discount/1478

ECG Management System - Competitors:

Philips Healthcare, GE Healthcare, Cardiac Science Corporation, CardioComm Solutions, Inc., Norav Medical, Nihon Kohden Corporation, Mortara Instrument and Suzuken Kenz are some of the major players in the ECG management system market.

Some Important TOC:

- Market Overview
- Global ECG Management System Market Landscape by Player
- Players Profiles
- Global Production, Revenue (Value), Price Trend by Type
- Market Analysis by Application
- Global ECG Management System Production, Consumption, Export, Import by Region (2013-2018)
- Production, Revenue (Value) by Region (2013-2018)
- ECG Management System Manufacturing Analysis
- Industrial Chain, Sourcing Strategy and Downstream Buyers
- Market Dynamics
- Global ECG Management System Market Forecast (2018-2026)
- Research Findings and Conclusion
- Appendix

Reasons to Buy:

- Establish comprehensive understanding of the pipeline activity across this ECG Management System to formulate effective R&D strategies
- Gather information of the emerging competitors having potentially lucrative portfolio in this space and create effective counter strategies to gain competitive advantage
- Plot corrective measures for pipeline projects by understanding the pipeline depth and focus of ECG Management System therapeutics
- Devise in licensing and out licensing strategies by identifying prospective partners with the most attractive projects to enhance and expand business potential and scope
- Modify the therapeutic portfolio by identifying inactive projects and understanding the factors that might have halted their progress

To conversation with our analysts click @ https://www.coherentmarketinsights.com/insight/talk-to-analyst/1478

About Coherent Market Insights:

Coherent Market Insights is a prominent market research and consulting firm offering action-ready syndicated research reports, custom market analysis, consulting services, and competitive analysis through various recommendations related to emerging market trends, technologies, and potential absolute dollar opportunity.
Media Relations Contact