Village Catering Booking Catering Services for Weddings in Fall 2020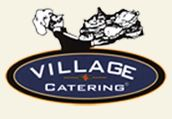 Philadelphia, PA -- (SBWire) -- 11/06/2019 --Village Catering is currently booking catering services for weddings in fall 2020. The family-owned company has over 30 years of catering experience for wedding receptions, ceremonies, and a host of other celebratory occasions. Its professional staff delivers attention to detail, follows the latest menu trends, and provides world-class food.

With affiliations to some of the most exquisite wedding reception venues in Philadelphia, the Village Catering team provides creative customizations to design the perfect wedding package for couples and their guests. Cottage Green in Northeast Philadelphia is also owned and operated by Village Catering. Therefore, couples that are currently in the planning stages of their big day can book both their catering and their venue directly through a member of their team.

With a full-service catering staff and affordable catering options that are unique to the Philadelphia region, Village Catering provides upscale menu options as well as china, tables, chairs, linens, tents, and complete event planning. Their service has been hailed as impeccable, as has the eclectic variety of menu items that they provide.

Couples are encouraged to provide an estimated size and time of their wedding function, the location of the gathering, and whether or not they would like cold entrees, hot entrees, or both for their choices. To schedule a meeting with the Village Catering team, inquire about costs for an event, or visit their affiliated wedding hall in Philadelphia, visit https://www.villagecatering.com/ today.

About Village Catering
As a full-service catering business, Village Catering provides their guests and parties with affordable, customized options. Their thorough attention to detail includes upscale dining menus and every decoration that a party is interested in. This includes quality paper products, china, linens, tables, chairs, tents and complete event planning from a catering specialist. Village Catering sets the standards high and believes in custom-tailoring the menu to satisfy clients and their guests to make their occasion the best it can be.

To learn more, visit http://www.villagecatering.com/.
Media Relations Contact