Purple Wishing Gate Finds Creative Ways to Bless New Homeowners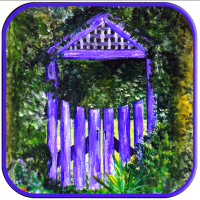 Middletown, DE -- (SBWire) -- 11/05/2019 --Unique housewarming gifts are few and far between, but Purple Wishing Gate has found a creative way to bless homeowners with their line of personalized, ready-to-frame blessings. Purple Wishing Gate's "God Bless This Home" encapsulates the phrase "Home is where the heart is" in a beautiful poem written by company founder, Barbara D. MacAdam. With the new homeowners in mind, she focuses on the blessings and the opportunities that lay ahead, reminding them how fortunate they are to start a new journey in their new home… one they can share with friends and loved ones for years to come!

"God Bless This Home" can be given as a hostess gift for a housewarming party, a closing gift for real estate agents, or bought by the homeowner themselves. It comes in two sizes and can be framed and/or personalized with a custom 3-line nameplate.

For those homeowners who have pets, Purple Wishing Gate suggests packaging one of their pet blessing gifts along with some dog treats and toys for that special member of the family. The pet's name can be added to the blessing, making it the perfect sentimental gift to give to pet owners. Also available is the Pocket Blessing version for dog owners. Its written on a 2x3 inch laminated card and comes with a cute dog bone pendant charm with a genuine crystal that can be worn by the owner or put on the dog's collar.

Budget-savvy buyers who are looking to buy for the whole family but don't want to break the bank will want to check out the 5x7-inch clearance blessings and 8x10-inch clearance collections, where blessings are nearly half off while supplies last. Shoppers will find discontinued versions of PWG's full priced blessings for Boys, Girls, Parents, Grandparents and more. However, unlike the rest of the current products in the PWG series of blessings, the Clearance items cannot be personalized.

For more information on Purple Wishing Gate and their line of blessings for any occasion, visit their website at www.purplewishinggate.com or contact them at info@purplewishinggate.com

About Purple Wishing Gate
The Purple Wishing Gate began with a dream. Its founder, Barbara D. MacAdam, dreamed of her 12-year-old daughter, Bonnie Rose, who had passed away from cancer, standing behind a purple gate in a heavenly garden. As people came up to the gate, Bonnie listened to their wishes, turned them into prayers, then ran off to give them to God. Thus, Purple Wishing Gate was born...where wishes made are turned to prayer, so God can keep them in His care!

Inspired by her dream, Barbara began writing and painting personalized blessings that people of all faiths can give as gifts. For the past 14 years, Purple Wishing Gate has spread inspirational messages of hope, love and gratitude; in addition, 10% of all sales go to children with cancer.
Media Relations Contact