Flax Crop Market Growth, Regional Analysis with Inspection Report by 2027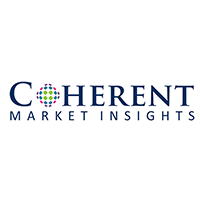 Seattle, WA -- (SBWire) -- 11/15/2019 --Flax, also called linseed or common flax, is a crop of genus Linum in the Linaceae family, which is farmed in cooler regions of the world. Flax is typically used as fiber and food crop. It is also used to manufacture textiles such as linen and finds applications in production of table linen, bed sheets, and underclothes. Flax is found in two varieties namely blue flowers and white flowers. Moreover, flax seeds are used for oil extractions by cold pressing, which is called linseed oil. It is widely used in paint binder, putty, and wood finish as it possess drying (water repellent) properties. Cold pressing used for oil extraction keeps its nutrients in their original form, making it fit for human consumption.

Market Dynamics

Various health advantages offered by flax crops is expected to drive growth of the global flax crop market during the forecast period. Flax crop acts as natural laxative, aids in hormonal balance, and reduces risk associated with osteoporosis. Moreover, governments of various countries have realized such health benefits and are focused on providing health approvals for use of it in various products. For instance, in October 2013, Health Canada`s Food Directorate approved a health claim of flaxseed for serum cholesterol lowering. Such initiatives are expected food to assist manufacturers to state on labels about health benefits of flax consumption to a reduce serum cholesterol, which is a major risk factor for coronary heart diseases. This in turn is expected propel the global flax crop market growth in the near future.

Request PDF Brochure of Report: https://www.coherentmarketinsights.com/insight/request-pdf/1871

Increasing demand for flax seeds and fiber from various industries such as food, medical, and textile is expected to fuel the market growth over the forecast period

However, weather conditions, optimum use of fertilizers (containing nitrogen, phosphorous and potassium), and weed control are expected to restrain growth of the market over the forecast period. For instance, according to Flax council of Canada, in 2017, dry conditions have damaged the flax yields and result was 507,000 tones, which is 80,000 less than in 2016, in spite of an 11% increase in seeded area. Furthermore, some governments have stringent policies regarding use of genetically modified organisms (GMO) seeds and use of certain pesticides. For instance, in 2010, the European Union, purchased 70% of Canada's flax. The European Union has a zero-tolerance policy regarding genetically modified organisms and turned down shipments, which adversely affected the Canada's US$ 320 million flax crop industry. Moreover, in 2016, Europe rejected shipments of flax from Russia and Kazakhstan. The reason for the rejection was due to higher than acceptable levels of a chemical herbicide called Haloxyfop. This is another factor restraining growth of the market.

Governments of various countries in association with several organizations are focusing on increasing yield of flax seed, in order to cater to increasing demand for these in various end-use industries. This is expected to aid in growth of the market over the forecast period. For instance, in 2015, in Canada, the Flax Council, along with the Saskatchewan Flax Development Commission and the Manitoba Flax Growers Association, developed best management practices and treatments such as row spacing, seeding rate, seeding date and fertility rate, which act as key management considerations for increased flax crop yields and improved quality against the restraint of weather condition.

Moreover, in order to maintain the quality of flax seeds, governments are involved in providing certification standards for these seeds. This in turn is expected to drive the market growth in the near future. There are flax seed certification standards, which are to be followed for an efficient yield of a crop. Many processing companies reject the crops that are contaminated by weed.

Market Outlook

Among regions, North America held the dominant position in global flax crop market in 2017 and is estimated to maintain its dominance during the forecast period. This is owing to higher presence of flax crop manufacturers in the region. In North America, the U.S. is the most lucrative market for flax crops. Furthermore, according to Industrial Oil Crops' Journal, in 2016, oilseed flax is primarily grown in Canada, because of favorable weather conditions for flax farming. According Flax Council of Canada, Canada is the world's leading producer and exporter of flax seed from 1994, recording flax exports at over 500,000 tons in 2016/17.

Buy This Complete A Business Report: https://www.coherentmarketinsights.com/insight/buy-now/1871

Moreover, increasing investment by governments in flax industry is expected to aid in growth of the market in the region. For instance, in December 2016, Government of Canada invested around US$ 135,000 in the Flax Council of Canada to develop four nutritious flax-based food products that may also help to lower cholesterol.

On the basis of product type, FLAX seed accounted for highest revenue share in the market in 2017. Flax seed is a versatile product and has wide application. Flax seed oil is used as anti-termite agent. It is useful in the process of leather conditioning and wood finishing application.

Key players in Global Flax Crop Market

Key players operating in the global flax crop market are Schweitzer-Mauduit International, Inc., Legumex Walker Inc., Biolin Research Inc. (Private-small), Cargill, Incorporated, Glanbia plc, Archer Daniels Midland Company, CHS Inc., SunOpta Inc., Grain Millers, Inc., SWM INTL, and Linen of Desna LLC

Market Taxonomy

On the basis of product type, global flax crop market is segmented into:
- Straw
- Stalk parts
- Seeds

On the basis of distribution channel, global flax crop market is segmented into:
- Food and Beverages
- Animal Feed
- Textile
- Medical
- Paper
- Paints and Coatings
- Insulation
- Construction
- Others

On the basis of region global flax crop market is segmented into:
- North America
- South America
- Europe
- Asia Pacific
- Middle East & Africa

About Coherent Market Insights:
Coherent Market Insights is a prominent market research and consulting firm offering action-ready syndicated research reports, custom market analysis, consulting services, and competitive analysis through various recommendations related to emerging market trends, technologies, and potential absolute dollar opportunity.
Media Relations Contact