A Low BAC May Still Result in a Florida Arrest
Miami, FL – When a person receives a DUI conviction, people may think it means that the offender's blood alcohol content (BAC) was at least 0.08 percent or more. Is it still possible to be charged, however, if the driver's BAC remains below the legal limit? Let's go into this issue a little deeper.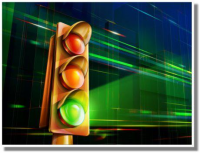 Miami, FL -- (SBWire) -- 11/19/2019 --The short answer to the question is yes. If a person's BAC is below the legal limit, a driver can still receive a DUI arrest. Florida's laws include statements stating that a DUI constitutes more than just having a BAC above the legal limit.

According to Florida law, if they are under the influence of alcoholic beverages, a person is guilty of a DUI and also if they are affected to the point that the person's normal abilities are diminished. This, therefore, doesn't have much to do with the BAC of a driver and is instead tied to a driver's ability to safely operate a vehicle. Therefore, if someone is inebriated to the point that they cannot drive safely, a DUI arrest may occur.

DUI offenses become highly subjective, unfortunately, because the officer who pulls the driver over is the one who determines whether a DUI is being committed. This means that officers may be entitled to arrest people subjectively if they believe they are inebriated enough that they are a danger to themselves or others.

This information is provided for educational or informational purposes only and should not be construed as legal advice. The information is not provided in the course of an attorney-client relationship and is not intended to substitute for legal advice.

About Hochman & Goldin, P.A.
Scott Hochman and Sunny Goldin, both alumni from University of Miami School of Law, have each been practicing law in Florida for over 20 years. The Miami traffic attorney has handled more than 180,000 traffic citations in the courts of Miami-Dade and Broward Counties and also represent clients in misdemeanor criminal cases. They also work as Miami expungement attorneys and are ready to assist clients. Call 305-665-1000 for more information or to speak with a Miami traffic lawyer.
Media Relations Contact