Improve the Flipping Process with Some Simple Tips
Fort Lauderdale, FL – Property flipping at the right time can yield great rewards, anywhere from a ten to fifteen percent return on investment in certain cases. Flipping plus the adaptability of a hard money loan presents a fantastic opportunity to become familiar with real estate investing and construction. Using a couple of tips, it is possible to increase earnings and avoid common pitfalls which may include obtaining the necessary permits.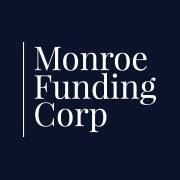 Fort Lauderdale, FL -- (SBWire) -- 11/20/2019 --It is vital to have a concrete, meticulously devised plan that includes a realistic timeline for renovation, listing, and selling the flipped property. With that in mind, flippers need to ensure the property being rehabbing has undergone a thorough inspection to reduce the chances of losing money on a lemon.

It's tempting to take care of the construction to save money but it also means taking on a risk. For those with amateur renovation skills, hiring a professional may mean paying more but it will help with sticking to the timeline and reduce the odds of running into issues that may cause complications and extend the flipping process.

About Monroe Funding Corporation
Monroe Funding Corporation is a direct equity lender serving clients throughout Central and South Florida, specializing in first mortgages on non-owner occupied residential and commercial property investments as well as real estate loan options. Our fast and flexible loan programs get clients to the closing table quickly and professionally. For more information on hard money loans Miami, please call 954-816-0388 or fill out the application.
Media Relations Contact