Planting Machinery Market Industry Challenges Insights and Worldwide Outlook 2019-2027
The growing need and recent developments to automate the agriculture sector inthe region is driving the demand for planting machinery. Planting machinery is a part of farm mechanization equipment. After the addition of tractors and combine harvesters in farm automation, planting machinery further automate subsequent tasks in the farms, thereby inducing the growth of the market in the region.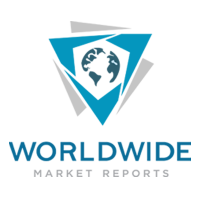 Seattle, WA -- (SBWire) -- 11/27/2019 --Planting Machinery is a part of farm mechanisation equipment and agricultural automation. After the addition of tractors and combine harvesters to farm mechanisation, these machines have further automated tasks like crop planting.

Planting machinery offers solutions to crop farmers to sow the seeds for crop production. Despite the fact that tractors and combine harvesters are used widely across the globe, planting machinery use is in its nascent stage and is in succession after tractors to reduce manual intervention in agriculture. Apart from increasing efficiency, mechanisation in planting helps in increasing precision agricultural practices.

For More Info and Free Sample Report: https://www.worldwidemarketreports.com/sample/288007

Market Dynamics
The short shelf-life of conventional machines has increased the need for technically advanced machinery to achieve higher productivity and substitute human labour. Technological advancement through government support, along with the heavy integration of precision farming, is going to provide opportunities for future growth. Rising demand in developing countries drives the North American planting machinery market. Government subsidies, scarcity of farm labour, high farm income, farm consolidation, and widespread use of tractors are the factors driving the sales of planting machinery around the globe.

North America and Europe are the major markets for planting machinery due to the high land mass use and extensive, large-scale farming practices. The Asia-Pacific region, led by India and China is crucial for market growth because of the increasing penetration of farm automation. Automation has become a part of agriculture in Asia because of the need to increase food productivity to feed the growing population and increased agricultural product export competence. Farmers are now compelled to invest in planting machinery as the traditional agricultural processes involve high physical labour. Developed regions are expected to witness a high demand for bigger equipment with a high capacity to lower the operation interval. Customisation during product development and specific focus on local needs can help sustain the growth of the companies.

The major players profiled in this report include: AGCO, Buhler Industries, Great Plains Ag, Deere & Company, Kuhn Group, Kverneland Group, Kasco Manufacturing, CNH Industrial, Versatile, Visser Horti, Zoomlion, Kinze Manufacturing, Hardi North America, Dawn Equipment, UPM

The end users/applications and product categories analysis:
On the basis of product, this report displays the sales volume, revenue (Million USD), product price, market share and growth rate of each type, primarily split into-
Seed Drill
Planters
Broadcast Seeders
Transplanters

On the basis on the end users/applications, this report focuses on the status and outlook for major applications/end users, sales volume, market share and growth rate of Planting Machinery for each application, including-
Crops
Trees
Flowers

Place an Enquiry For More Details of Key Players: https://www.worldwidemarketreports.com/quiry/288007

Customisation of the Report
In case of any queries or customisation requirements please connect with our sales team, who will ensure that your requirements are met.
Media Relations Contact