Ammonia Market Top-Vendor and Industry Analysis by End-User Segments 2027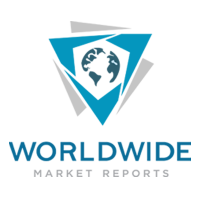 Seattle, WA -- (SBWire) -- 12/03/2019 --Ammonia, a colourless and nonflammable gas with a characteristic pungent smell, is a compound of nitrogen and hydrogen with the formula NH3. Ammonia is shipped as a liquified gas under its own vapor pressure of 114 psig. Most extensive use is in soil fertilization. This application is used in the form of salts, nitrates and urea.

Major Players in the Global Ammonia Market

Some of the key players operating in the global ammonia market include Yara International ASA, BASF SE, CF Industries Holdings, Inc., Nutrien Ltd., Potash Corporation of Saskatchewan Inc., Dangyang Huaqiang Chemical Co., Ltd., Shanxi Jinfeng Coal Chemical Co Ltd., GTS Chemical Holdings plc.,Togliattiazot, OCI Nitrogen B.V., Agrium Inc., Sabic, and Koch Fertilizer, LLC among others.

Click Here For Downloading Free Sample Copy of This Report -https://www.worldwidemarketreports.com/sample/258717

Increasing demand for fertilizers in the agriculture sector is the major driving factor for the growth of global ammonia market across owing to increasing production capacity of ammonia across the globe this factor driving the market. For instance, according to the International Fertilizer Industry Association (IFA), ammonium production on the basis of region North America and South Asia accounted for 70% of overall capacity growth in forecast period (2017-2021).

However, ammonia is irritating and corrosive. Thus, exposure to high concentrations of ammonia in air causes burning of nose, throat, and respiratory tract, which is one of the major factors restraining the ammonia market growth.

Market Estimation

The market estimation process is conducted with the data obtained from secondary and primary research. This includes market top-down, bottom-up approach, and market breakdown. Different statically analyses are carried our such as future market size, computation of CAGR, and market distribution. Different macroeconomic factors are considered during these computations namely gross national product (GNP), unemployment rates, and consumer price index. Each data is validated through the process of data triangulation method for the final market estimation.

Final Presentation

This marks the penultimate stage of the research process that includes a complete report for the Ammonia market. The document includes an exhaustive market report with representation geographical trends with a comprehensive presentation. This market report can assist marketers to make strategic decisions.

Why Buy?

The Ammonia Market report offers you perceptive data of the market and highlights its commercial landscape
It evaluates production processes, major bottlenecks, and solutions to reduce risks associated with R&D
The Ammonia Market report highlights pivotal factors that propel and hinder the market growth
It focuses on major growth strategies adopted by leading market players
The Ammonia Market report accurately projects the global market value and regional share during the forecast period

Click Here For Best Discount Offer On This Research Report https://www.worldwidemarketreports.com/discount/258717

*If you have any special requirements, please let us know and we will offer you the report as you want.

About Worldwide Market Reports
Worldwide Market Reports is your one-stop repository of detailed and in-depth market research reports compiled by an extensive list of publishers from across the globe. We offer reports across virtually all domains and an exhaustive list of sub-domains under the sun. The in-depth market analysis by some of the most vastly experienced analysts provide our diverse range of clients from across all industries with vital decision making insights to plan and align their market strategies in line with current market trends. Worldwide Market Research's well-researched inputs that encompass domains ranging from IT to healthcare enable our prized clients to capitalize upon key growth opportunities and shield against credible threats prevalent in the market in the current scenario and those expected in the near future.
Media Relations Contact