English Language Learning Market 2019-How the Market Will Witness Substantial Growth in the Upcoming Years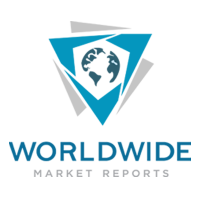 Seattle, WA -- (SBWire) -- 12/03/2019 --Global English Language Learning Market report is a professional and in-depth study on the market overview, market dynamics, competitive analysis, and leading player's various strategies to sustain in the Global English Language Learning Market

This report studies the English Language Learning market status and outlook of Global and major regions, from angles of players, countries, product types and end industries; this report analyzes the top players in global market, and splits the English Language Learning market by product type and applications/end industries.

Request For Sample Copy:
https://www.worldwidemarketreports.com/sample/251594

Market Segment by Companies, this report covers:

Berlitz Languages, Pearson ELT, Sanako Corporation, Inlingua, Houghton Mifflin Harcourt, McGraw-Hill Education, Rosetta Stone, Transparent Language, Voxy, EF Corporate Solutions, New Oriental, Vipkid, Wall Street English, Meten, TutorABC, 51talk, WEBi, Global Education, New Channel International

An English language learner (often capitalized as English Language Learner or abbreviated to ELL) is a person who is learning the English language in addition to his or her native language.
The global English Language Learning market is valued at 9990 million USD in 2018 and is expected to reach 22000 million USD by the end of 2024, growing at a CAGR of 17.1% between 2019 and 2024.

Market Estimation

The market estimation process is conducted with the data obtained from secondary and primary research. This includes market top-down, bottom-up approach, and market breakdown. Different statically analyses are carried our such as future market size, computation of CAGR, and market distribution. Different macroeconomic factors are considered during these computations namely gross national product (GNP), unemployment rates, and consumer price index. Each data is validated through the process of data triangulation method for the final market estimation.

Final Presentation

This marks the penultimate stage of the research process that includes a complete report for the English Language Learning market. The document includes an exhaustive market report with representation geographical trends with a comprehensive presentation. This market report can assist marketers to make strategic decisions.

Why Buy?

The English Language Learning Market report offers you perceptive data of the market and highlights its commercial landscape
It evaluates production processes, major bottlenecks, and solutions to reduce risks associated with R&D
The English Language Learning Market report highlights pivotal factors that propel and hinder the market growth
It focuses on major growth strategies adopted by leading market players
The English Language Learning Market report accurately projects the global market value and regional share during the forecast period

Click Here For Best Discount Offer On This Research Report https://www.worldwidemarketreports.com/discount/251594

*If you have any special requirements, please let us know and we will offer you the report as you want.

About Worldwide Market Reports
Worldwide Market Reports is your one-stop repository of detailed and in-depth market research reports compiled by an extensive list of publishers from across the globe. We offer reports across virtually all domains and an exhaustive list of sub-domains under the sun. The in-depth market analysis by some of the most vastly experienced analysts provide our diverse range of clients from across all industries with vital decision making insights to plan and align their market strategies in line with current market trends. Worldwide Market Research's well-researched inputs that encompass domains ranging from IT to healthcare enable our prized clients to capitalize upon key growth opportunities and shield against credible threats prevalent in the market in the current scenario and those expected in the near future.
Media Relations Contact