Tips on Controlling Holiday Spending from Quality Credit Repair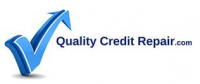 Philadelphia, PA -- (SBWire) -- 12/06/2019 --It's a wonderful time to surprise close family and friends with meaningful gifts, not rack up even more credit card debt. Holiday shopping is often a stressful time for those who are already suffering from bad credit and overdue payments. Quality Credit Repair, the trusted debt relief company of Philadelphia, is offering tips on controlling holiday spending to make this season jolly and stress-free for everyone.

Black Friday signals the start of holiday shopping, with retail stores advertising their lowest prices of the year. It's easy to get caught up spending more and more in the spirit of gift-giving, but it's easier to stay on track with the help of a budget.

Before shoppers hit the stores full-throttle, they should take a step back and create a holiday shopping plan. Start by generating a list of names of the individuals who will be receiving a present this year. This can include family, friends, coworkers, closer neighbors, service professionals, etc. Next to each name, write the dollar amount that represents the spending limit for that person. Create a shopping list for each person by jotting down a few ideas of possible gifts they may enjoy receiving this year. Only then, should shoppers head to the store with their credit cards in hand. Even still, they should remain cognizant of their spending limits by following their predetermined budget and tracking their purchases.

This list can also be utilized for holiday parties that require gifts, on top of the individual presents. Shoppers should take advantage of holiday deals, as sales can help save a lot of money. Another option would be to online shop well ahead of time, so it's easier to compare items based on price and reviews. To truly dedicate this holiday shopping season to saving money and getting ahead on debt payments, shoppers should utilize a cash-only system.

For more tips on how to avoid overspending and impulse shopping, call Quality Credit Report, the leading credit repair clinic, at 888-399-3898 to speak to a representative.

About Quality Credit Repair
Quality Credit Repair works to help clients better their credit score and ensure they receive the most accurate credit reports. Their dedicated and highly trained consultants have over 20 years of experience resolving credit related issues. They will review a client's credit report and highlight areas that are harming the scores. The consultant will also layout changes the individual can make to better their credit. The company helps build credit by recommending the opening of secured accounts with certain, trusted lenders. Their services are available to clients anywhere in the country.

For more information, please visit http://www.qualitycreditrepair.com/.
Media Relations Contact