Leathwaite Accelerates HR Recruitment in the Digital Age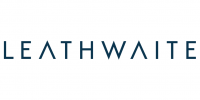 London, UK -- (SBWire) -- 09/15/2023 --Leathwaite, a global leader in executive search solutions, is expanding its HR recruitment capabilities to address the increasing demands of the evolving workplace.

By capitalising on the firm's extensive global network, deep industry insights, and unrivalled understanding of the human resources landscape, Leathwaite's enhanced HR recruitment services promise to deliver transformative leaders who are equipped to navigate the complexities of today's business world.

Recognising that today's businesses need more than traditional HR support, Leathwaite's HR recruiters have been carefully selected for their understanding of the digital landscape, data-driven decision-making capabilities, and commitment to diversity, equity, and inclusion.

With a global reach spanning Europe, Asia, and the Americas, Leathwaite's HR recruitment service has access to a broad pool of top-tier talent, ensuring clients can secure the right person for every job, every time.

For businesses looking to invest in their secure future growth, Leathwaite's enhanced HR recruitment offering is the partner of choice.

For more information, please visit www.leathwaite.com or contact our dedicated HR Recruitment team.

About Leathwaite
Leathwaite has 25 years' experience partnering with leaders to support executive recruitment of the best, and most diverse, talent. The team has expertise across a broad spectrum of executive recruitment that includes executive search, executive interim and data and insights.

Leathwaite knows the corporate officer and corporate function landscape better than anyone. It has been placing senior functional leaders for more than 20 years working with CEO and Board, Finance, Technology, Human Resources, Legal, risk and compliance, Operations, Marketing and more.

There should be no limits when it comes to executing a top-flight search. That's why Leathwaite takes an industry agnostic approach. Leathwaite will find you the finest corporate officers, no matter the industry whether that's Consumer Markets, Financial Services, Healthcare and Life Sciences, Industrial Markets, Private Equity and Venture Capital, Professional Services, Real Estate or Technology and Telecoms.

Successful executive recruitment requires an extensive network of global connections, something that the firm has been able to cultivate since it was first established in 1999 - locations today including Hong Kong, London, New York, Miami, Singapore, and Toronto.

To find out more information about executive recruitment visit https://www.Leathwaite.com

Leathwaite are specialists in executive search, executive interim, and data & insight services around the world. To find out more information about the different Leathwaite services visit https://www.leathwaite.com/services/

- For any media enquiries please contact Jasmin Curtiss at Leathwaite – +1 917 710 6304.

- For all other enquiries please contact Leathwaite at https://www.Leathwaite.com/contact

For more information about Leathwaite services, please go to https://www.leathwaite.com

- As the world's leading executive search firm for corporate functions, Leathwaite deliver an interconnected range of talent, business intelligence and advisory services from our strategically placed global offices.
Media Relations Contact