Microbia, Inc Selects ChemOne, from YASH Technologies, to Support Aggressive Start-up Growth of Company
ChemOne, is selected as Enterprise Resource Planning (ERP) solution by Microbia to incroporate industry best practices for standard operating processes required by chemical and biotechnology companies.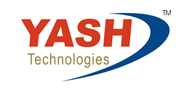 East Moline, IL -- (SBWire) -- 05/14/2009 -- Woburn, MA (May 5, 2009) – YASH Technologies, a global enterprise solutions provider, announced today that Microbia, Inc., an emerging industrial biotechnology company, has selected ChemOne as its integrated Enterprise Resource Planning (ERP) solution. ChemOne will provide the foundation for operational efficiency for Microbia's manufacturing and business requirements to prepare them for the launch of their line of naturally derived carotenoids for the food ingredient and nutritional supplement markets.

ChemOne is a certified SAP® Business All-in-One solution that is specifically designed for Small to Medium Enterprises (SMEs) in the chemical industry. It accelerates an organization's return on investment by providing fully optimized operational systems to support rapid growth with minimal risk of disruption to the business.

"YASH is excited to partner with Microbia on their ERP initiative," comments Kevin Jansen, Executive Vice President of YASH Technologies. "With their aggressive plans for growth, ChemOne will provide the system optimization needed to sustain this vision."

Microbia is positioning itself as a future market leader in the production of sustainable, specialty ingredients and biomaterials utilizing fermentation technology. The comprehensive functionality of ChemOne supports the key business processes of planning, procurement, sales, and analysis in a single platform, and it incorporates industry best practices for standard operating processes required by chemical and biotechnology companies.

"Microbia decided to invest in an SAP solution that would provide the necessary level of integration to support our commitment to innovation, leadership and growth in the biotechnology industry," said Rich Bailey, President and CEO of Microbia. "In addition, Microbia specified key manufacturing capabilities to ensure compliance with product traceability and safety requirements – critical considerations in today's marketplace."

About MICROBIA
Microbia is an industrial biotechnology company applying proprietary metabolic engineering to create cost-effective, renewable specialty ingredients and biomaterials. Microbia will develop and commercialize its products through direct sales and strategic alliances, including an ongoing multi-product joint development and commercialization agreement with Tate & Lyle Investments, Ltd. Microbia's carotenoids will be the first products launched from a diverse pipeline of specialty ingredients, biopolymers and other biomaterials. Microbia was established in 2006 as a majority-owned subsidiary of Ironwood Pharmaceuticals, Inc. and is based in Lexington, Massachusetts.

About YASH Technologies
YASH Technologies, a leading enterprise business and technology partner for medium and large global customers, leverage technology and our flexible delivery models to drive performance and business value throughout a customer's enterprise. YASH is a SEI CMMI (Level 3) and an ISO 9001:2000 certified company with US and India headquarters and regional sales and development offices spread across 3 continents. For more information, please email us at info@yash.com.

SAP and all SAP logos are trademarks or registered trademarks of SAP AG in Germany and in several other countries.

All other product and service names mentioned are the trademarks of their respective companies.

Media Relations Contact