Susan Gale Group Features Sold Properties Page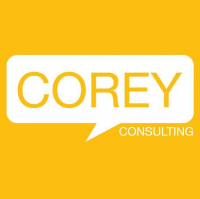 Miami Beach, FL -- (SBWire) -- 08/14/2013 --The Susan Gale Group, a real estate firm specializing in Miami Beach Real Estate, has launched a new page featuring sold properties on its official website, SusanGaleGroup.com.

The new section consists of a list of properties divided into three categories: Single-Family, Condo/Townhome, and Commercial/Investment. This allows users to easily identify the specific kinds of real estate that have been sold. Each property includes a photo, address, the amount it was sold for, and the date of the sale.

Furthermore, each listing links to a detailed profile that includes a brief description of the property's features, specifications, and the like. There is even the option to request more information directly by clicking the link and filling out a brief form. The data for this section drawn from the MLS database in order to guarantee accuracy, and it is regularly updated to reflect the most recent sales.

The section is intended to showcase the various types of properties that comprise the group's extensive inventory of real estate, which extends throughout the Miami Metropolitan Area. It also demonstrates the firm's track record in buying and selling homes.

In addition to the Sold Properties page, the Susan Gale Group's website includes dedicated sections for a variety of property types, including residential, preconstruction, luxury condo, single-family, and commercial. There is also an advanced search feature that allows users to locate their desired property based on several specific criterions

About Susan Gale
Susan Gale is an accomplished realtor specializing in a variety of luxurious properties all over South Florida. In addition to serving as President of the prestigious Susan Gale Group, she is Vice President of Commercial and Specialty Properties for Majestic Properties, one of Miami's premier full-service real estate firms.
Media Relations Contact