Adrien's Service Station Launches Auto Blog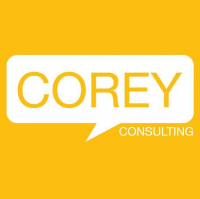 Miami, FL -- (SBWire) -- 08/14/2013 --Adrien's Service Station, a full-service automobile repair facility based in Miami, Florida, has launched a blog on its official website, AdrienServiceStation.com.

The new Auto Blog is intended to reach out to clients with information about the company's various services and specialties. It also connects users to useful resources, strategies, and other tips. Tellingly, Adrien's Service Station provides contact information in each blog post, denoting the firm's desire to directly engage with customers.

In a similar vein, the official website is designed to be informative, user-friendly, and welcoming, with various features and pages meant to engage visitors and frequent users alike. In addition to a services page detailing the firm's comprehensive offerings, there is a section that provides free Car Tips, an "About Us" section introducing the firm, and even a sizeable map that displays the firm's location and contact information.

Uniquely, Adrien's Service Station has a message on each page that invites users to email them with questions about their vehicle, which the firm will respond to with free advice and estimates. The company is equipped to assist clients in English, Spanish, French, and Haitian Creole.

About Adrien's Service Station
Adrien's Service Station is Auto Repair Miami firm that offers nearly four decades of combined experience in automotive matters, specializing in domestic and imported vehicles of various kinds, including vans and SUVs. Their team is equipped to handle all major and minor repairs, specializing in areas that include electrical, air conditioning, fuel injection, engine diagnostic, electronic anti-theft systems, power steering, and general maintenance. The firm places an explicit emphasis on customer service and professionalism.
Media Relations Contact