Hatsune Miku's 'Miku Miku Make Miku' Will Be Promoted at Comiket 84 by Hikari TV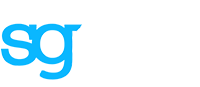 Singapore -- (SBWire) -- 08/09/2013 --As part of their campaigns to market their particular brand-new Miku Miku Make Miku program, Hikari will likely be providing a small taste of it to Comiket 84 this weekend.

On the West 4th floor of the Enterprise Hall building, Hikari TV is going to be establishing their booth (Booth 163) and along with it, a section devoted to Miku Miku Make Miku (also known as "3939Make39?).

Basically Hatsune Miku is recognized as a very popular star because it was created cute and stylish. It is well-known that people who are enthusiasts of music,are fanatics of Miku and are always waiting for new releases from Hatsune company.

Hatsune Miku is the initial Japanese vocaloid2 in vocal series, and could possibly be the most popular and well-known vocaloid worldwide. In addition to the progress of Hatsune Miku, she receives much favor and at the same time, presents multifarious options of using the software in multimedia content creation as well. She made a fantastic impression on related activities. In the same manner, she started being the inspiration to creating its derivative works, making Hatsune Miku considerably more than simply a music software program.

Hatsune Miku has got over 100,000 released songs with 170,000 uploaded on YouTube videos and over 900,000 fans on Facebook, which makes it a real Phenomenon.

The Famous Miku Miku Make Miku, is a 15-minute-long variety show just where the host, Hatsune Miku herself, interviews numerous Miku song and video producers. The show commenced broadcasting on cable TV channel Hikari TV on August 3, and is planned to run for one season (12 episodes).

People who follow the show on Twitter (@3939make39) and retweet regarding it, are going to be able to buy a special DVD and unique sticker for the program. The DVD is known as Miku Miku Make Miku and features the very first episode of the show. That certainly is not all it has on it though: it also features a secret code for the public site, for an exclusive wallpaper and images to be launched in the future.

The DVD is going to be limited to THOUSANDS of people and cost 1,000 yen and is restricted to 1500 sets. Regarding the size of the stickers, it will be a collection of three and its size is promised to be big.

Take a look at even more Comiket 84 right here at SGCafe!

About Sgcafe
SGCafe (http://sgcafe.com) is a Japanese Subculture Blog it is all about youth and popular culture Formed back in 2004 and having a large membership in the forums that is continuously growing.
Media Relations Contact