PlayStation Vita Pets Is to Be Released by SONY in 2014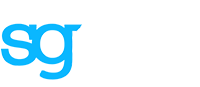 Singapore -- (SBWire) -- 08/19/2013 --PlayStation Vita Pets is created by UK-based company Spiral House which is the developer of EyePet and EyePet Adventures for the PSP, and which also previously helped in the creation of MotorStorm and LittleBigPlanet PS3 games.

Despite the fact that the title is PlayStation Vita Pets, the game's debut trailer focuses completely on dogs (the player will have to choose from four different puppies to raise). Which makes the buyer wonder: will there be any other animals someone could choose to raise? Or if the name was chosen simply because Sony did not want it to sound similar to Nintendogs.

The dogs that are in PlayStation Vita Pets, are alike the ones in Nintendogs, except that they are improved and they can talk! Additionally they venture out and explore dungeons with the player! And some other stuff!

The game is due to be released for the PS Vita, in 2014.

As mentioned by Kevin Oxland, creative director at Spiral House, PlayStation Vita Pets is not a simple pet game! They have done their best to really make it feel like a PlayStation game - with 'game' being the crucial word there. They were determined to make something that was more than just a pet sim - they needed to create something that felt like a real game, with characters, fun and adventure, so that's exactly what they did.

They also wanted to concentrate on the dogs themselves, which may seem obvious, but making them move, act and speak in a very persuading way for the scope of the game they had in mind, was not an easy task.

Making humans walk and move realistically in video games is one thing, but producing truly convincing dogs for today's demanding younger players, is a different thing. This could only be accomplished by using the power and characteristics of the PlayStation Vita.

In the video game the player chooses from four different pups, each one with its own character, sense of humor and personality. Together he and his new companion will be able to do all the things one would do with a real dog or in any other pet sim. But in PlayStation Vita Pets the player is allowed you to go even further! Once they are familiar with each other and have mastered the skills required to venture outside their home, they will be able to begin the adventure of Castlewood Island!"

More gaming news here on SGCafe

About Sgcafe
SGCafe (http://sgcafe.com) is a Japanese Subculture Blog it is all about youth and popular culture Formed back in 2004 and having a large membership in the forums that is continuously growing.
Media Relations Contact