Sunny Isles Beach Realtor Launches New Interactive Map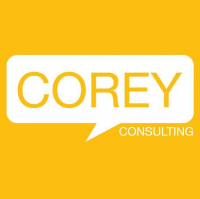 Miami, FL -- (SBWire) -- 08/21/2013 --Irina Pichura, a Realtor specializing in Sunny Isles Beach Real Estate, has launched a new interactive map on her official website, Miamiology.com. The innovative function allows users to search for their property of choice with the assistance of a detailed map of the Sunny Isles region.

Based off of the well-regarded and widely-used Google Maps feature, users can see all of Irina Pichura's listings in the area as indicated by one of two icons: one signifying condos and the other designating single-family homes. Each icon includes the price of the property, and clicking them opens a small bubble that provides the home's address, size, number of bedrooms and bathrooms, and MLS number. Users can click the property's address to access a more detailed profile that offers further information.

The map is fully-interactive, allowing clients to zoom in and out, see other regions, switch between map and satellite image, and explore the area by street-eye view. This allows users to better understand the surrounding area, including geographic features, points of interest, and the desired property's proximity to key location (such as transportation links or place of work). This is especially vital for foreign homebuyers, who make up a large and growing proportion of the Sunny Isles market.

To further the personalized approach, Irina Pichura has including a search bar at the top of the map that gives clients the option of inputting their criteria rather than browse through the map manually. Users can search by property type, price range, bedroom number, and other specifications.

Overall, this unique service is intended to make home searches more well-informed and convenient. This approach reflects Irina Pichura's explicit dedication to implementing innovative strategies and tools to real estate assistance. The new addition is part of an effort to make her website, Miamiology, the leading resource on real estate in the region.

About Irina Pichura
Born and raised in St. Petersburg, Russia, Irina Pichura is a real estate professional with a background in technology and marketing. She holds a Bachelors of Science Degree in Psychology and Business from Fordham University, New York City, NY. Prior to real estate, Irina owned a successful international online media company that was noted for its innovation.
Media Relations Contact