Find Effective Debt Management Plan Companies Helping You to Resolving Your Debt with Easy Process
Here's the simple truth about debt: It's easy to get into, but hard to get out of – unless folks hire debt management plan companies to help them.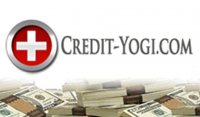 Phoenix, AZ -- (SBWire) -- 08/26/2013 --Here's the simple truth about debt: It's easy to get into, but hard to get out of – unless folks hire debt management plan companies to help them. Credit-yogi.com would like to share its knowledge of this subject, such as:

- What They Do
- Debt Management Scams
- Choosing an Honest Debt Management Company
- Right Choice for Situation?

How Debt Management Businesses Work

Before people hire debt management companies to help them get their debt controlled, they should understand what to expect. A debt management plan (DMP) is worked out between oneself, one's creditors, and the management company which will allow one to become debt free within 5 years. Many creditors will dismiss late fees and/or reduce interest rates on debts as part of a DMP. Here's how it works: One deposits funds into an account with the debt management business, which then distributes the money to his creditors according to the DMP.

Avoid Debt Management Scams

Unfortunately, there are many fraudulent debt management plan companies out there, so here's what to look for in a fake business. The company agrees to pay creditors on a given date each month, but doesn't do it, or it doesn't disburse money to creditors at all, instead keeping it for the business. They make promises that seem too good to be true, and they probably are. They fabricate how much a consumer can save with debt management, or they fib about their non-profit status.

Finding a Reputable Debt Management Company

Despite the number of unscrupulous debt management companies, there are many more that are aboveboard. If there's doubt about a particular business, check it out with the Better Business Bureau (BBB) to see if there are any unresolved issues with it. To ascertain the truthfulness of a company's non-profit status, verify the statement with the IRS. Find out if the agency is accredited by the Council on Accreditation of Services for Families and Children (COA) or the International Organization for Standardization (ISO), as these groups hold enrolled companies to very high standards.

Manage Your Debt Plan with Cheap Debt Managment Company and Get Out of Your Self From Stress Full Life!

Is Debt Management a Good Choice?

Not everyone will enjoy working with debt management plan companies, so it's up to each individual to decide for himself whether he wishes to utilize this service. An honest debt management business will also offer financial education courses, teach a person how to budget properly, and explain the different options for debt relief that are available. If choosing to hire the company, get everything in writing, especially how much it charges. This just protects oneself against being taken advantage of.

About Credit-Yogi
Credit-yogi.com is a no-cost website that is firm in the belief that consumers deserve accurate, instant responses to their financial questions, and is determined to provide them. For a free initial consultation, dial 866-964-9644.
Media Relations Contact