Placidway Promotes the Hospitadent Dental and Oral Health Center in Turkey
PlacidWay Medical Tourism Company has developed a relationship with Hospitadent Turkey to provide affordable dental care for international patients worldwide.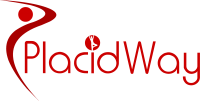 Denver, CO -- (SBWire) -- 09/13/2013 --Turkey's highly respected reputation has made this country a leading medical tourism destination in Europe and the Middle East, offering modern and progressive healthcare practices, new clinics and hospitals, highly trained medical professionals and attractive prices. For example medical procedures for which you would pay tens or hundreds of thousands of dollars in the Unites States, will cost you only several thousands in Turkey.

In 2012, from the total of 37 million tourists visiting Turkey, almost 270,000 came here for surgical procedures, varying from liposuction and hair implants to serious ailments. People from all over the world are attracted by the cheap and reliable medical care, by new facilities and the Western-trained medics.

Turkey offers various types of medical tourism, including liposuction, lasik eye surgery, rhinoplasty, breast augmentation, gender reassignment surgery, orthodontics, kidney dialysis, brain surgery, orthopedic joint replacements, cardiovascular surgery, organ transplants, stem cell implantation, fertility treatments and many others.

As Turkey is set to become an EU member, its hospitals and clinics are according to the European Unions' standards, many of them having partnerships with important American hospitals, including Johns Hopkins and Harvard Medical Center. Doctors and nurses in Turkey are well-known for their experience at handling culture shock and will help patients feel at home and as comfortable as possible.

Over the past years dental tourism in Turkey has managed to expand very much. Dental care clinics in this country offer exceptional dental care services coupled with vacation services to get the best packages at the lowest cost.

The Hospitadent Dental and Oral Health Centre, located in Istanbul, Turkey, offers its patients the unique combination between quality dentistry and the perfect holiday in Istanbul. The Hospitadent Dental and Oral Health Centre offers various services including laser clinic services, dental radiology, implant, pedodontia, periodontology, endodontic, prostheses applications, bleaching, orthodontics, as well as oral dental and maxillofacial surgery.

The Hospitadent Dental and Oral Health Centre takes pride in its highly experienced dentists and state-of-the-art dental equipment. The operating rooms are modern and in case the patient is not satisfied with the results there is also the possibility of repeating the treatment under warranty scope.

In conclusion, if you are looking for high-quality services, modern clinics and Western-trained medics, Turkey is your best choice in medical tourism.

About PlacidWay
PlacidWay is a leader in the medical tourism industry, dedicated to offering accurate, up-to-date information and resources regarding medical travel, international providers, treatments, procedures and destinations for international travelers. For press inquiries about PlacidWay or to arrange an interview with Pramod Goel, call +1.303.317.3607, or email info@placidway.com.
Media Relations Contact