E Instruments Announces Availability of AQ Expert Indoor Air Quality Monitor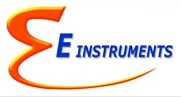 Langhorne, PA -- (SBWire) -- 09/24/2013 --There are many products that can bring volatile organic compounds (VOCs) into the air, and those include common items such as cleaning products, drywall, carpet cleaners, and various paints as well as insulation materials. In order to accurately gauge how many chemicals are exerted, E Instruments is pleased to announce they now have the AQ Expert Indoor Air Quality Monitor available.

This AQ Expert indoor air quality monitor is top of the line when it comes to IAQ monitors as it is the most accurate testing tool for VOCs. With the flu season approaching and allergy season in full swing, the quality of indoor air becomes all the more important to keep symptoms at a minimum. If individuals or employees come under the weather because of the ventilation system, the IAQ monitor will be able to log the data and provide it for easy calibration.

Many businesses and public places undergo renovations or new painting, shifting various appliances around and disrupting the control of the air quality. With the ability to test a variety of public places, including schools, hospitals, airports and other commercial and private buildings, the AQ Expert monitor will sense up to 11 gases. These include barometric pressure, carbon monoxide and dioxide, temperature, oxygen, and volatile organic compounds. Real-time logging can be used with the USB cord and PC software hookup, allowing easy printing options to analyze the results and get the proper work done to fix the air filtration.

With the option of making the AQ Expert into one of the high-performance VOC monitors, this device tests for hydrogen sulfide which, through drywall, can alter the performance of air-conditioning and electrical wiring, causing asthma or corrosion of electronics. Other common VOCs that make their way into commercial buildings and cause sickness or disease include formaldehyde, benzene, and xylene. To make any business or public building safe for the public, the ventilation system needs to be monitored thoroughly for VOCs in the air.

For more information on how to optimize the monitoring of VOCs and indoor air quality using the AQ Expert, please call 215-720-1136 or visit their website today.

About E Instruments
E Instruments International manufactures and markets a complete range of innovative instrumentation solutions encompassing Combustion Gas Analyzers, Indoor Air Quality, Calibrators and Test & Measurement equipment's especially designed for the power, process, industrial, institutional, food, and HVAC markets. E Instruments Calibration Laboratories provide high quality calibration services in a prompt and timely fashion. E Instruments services include Gas Calibrations using EPA protocol gases and NIST Traceable Calibration services in our ISO17025 accredited laboratory. Customer Support and Applications expertise are fundamental to E Instruments' success.

For more information on E Instruments visit http://www.e-inst.com/.
Media Relations Contact