Brenner Dental Group Now Offering Dental Implants in Southampton This Fall 2013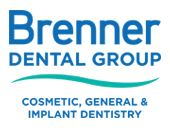 Southampton, PA -- (SBWire) -- 10/22/2013 --For those individuals who have lost a tooth or are experiencing extreme sensitivity to a particular tooth, Brenner Dental Group is pleased to announce they will now be offering their services for dental implants in Southampton this Fall 2013 season. Dental implants will help to restore the smile, while making the patient more comfortable and confident with their own teeth. Rather than receive a root canal, which could add to the sensitivity, or implement dentures while the majority of teeth are still healthy and highly functional, dental implants near Richboro in Bucks County will not alter the way a person eats or talks.

Dental implants are beneficial for a variety of reasons. If there is a severe overbite or under bite, or if the missing tooth alters the way a smile looks, dental implants will solve the problem. They will effectively replace the root of a tooth with titanium crowns. The titanium crown will mold together with the existing teeth and the tissue will continue to grow around the crown to provide the tooth with maximum stability and improve the overall strength of the teeth.

The surgery will require a tooth numbing to minimize any pain during the procedure and impressions will have to be taken in order for the dentist to determine the size of the tooth that needs to be implanted. If the crown is cared for like a normal tooth, it can last a lifetime and improve self-esteem so patients will feel confident with their teeth and their smile.

If interested in a cosmetic dentist in Southampton, the experienced professionals at Brenner Dental Group also offer composite fillings, root canal therapy, as well as dentures and partial dentures. For more information or to inquire about one of these procedures, please call 215-310-0586 or visit their website today.

About Brenner Dental Group
At Brenner Dental Group, the dentists, dental hygienists, dental assistants and staff at the Bucks County Dentist office believe in a patient-centric, friendly approach to dentistry. They strive to create long-term, lasting and trusting relationships with each patient that visits their Southampton dentist office. While they specialize in cosmetic dentistry, preventative dentistry and implants, they also offer a range of other dental services to provide its patients with the most complete and competent dental services in the Southampton PA area.

To hear more about the practice potential patients can visit their website http://www.brennerdentalgroup.com.
Media Relations Contact