Catering by Mario's Now Offering Catering Services for Fundraisers This Fall 2013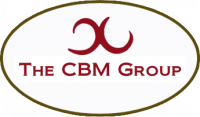 Philadelphia, PA -- (SBWire) -- 11/08/2013 --Catering By Mario's is pleased to announce that they are now offering catering services for all fundraisers that are being planned this fall 2013. Fundraisers are very important events that can be catered to offer the finest food for the guests.

Fundraisers are a nice opportunity to make money for a charity, a person, a company, or a school. There are many ways to make money, but holding a fundraiser that offers delicious food is a good way to bring people into the event. Catering By Mario's not only offers catering services, but they can also provide a venue. Richmond Hall is a beautiful banquet hall that serves as the perfect location for any special event. Fundraisers are meant to raise money for a very special cause, and Catering By Mario's takes this into consideration as they provide the most affordable catering services available.

Catering By Mario's offers a wide range of catering menus available including buffets menus, corporate menus, gourmet menus, and many more. This allows the fundraisers to find the perfect catering package that will meet the budget needs of the fundraising event. Catering By Mario's has over 20 years of catering experience and can assist with creating the perfect catering package for each and every fundraiser. Any event that brings a large group of people together is a perfect event to cater. This can include corporate parties, birthday parties, Christenings, showers, weddings, and family reunions. Each and every event will require different catering needs and Catering By Mario's has the experience needed to match each event with the perfect package and service.

Contact Catering By Mario's for the next fundraising event. Let them take care of the food and service, so the event planner can focus on the important fundraising events for the evening.

About Catering By Mario's
The CBM Group aka Catering By Mario's, offers full service event planning and catering services for the Philadelphia, PA, Bucks County, PA, and Montgomery County, PA areas. Their event planning and catering services are perfect for corporate events, weddings, birthday parties, graduation parties, and more. To hear more about Catering By Mario's corporate catering now available in South Jersey, as well as their menu options, please be sure to visit http://www.cateringbymarios.com.
Media Relations Contact