Village Catering Now Offering Special Corporate Catering Menus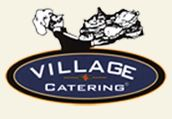 Philadelphia, PA -- (SBWire) -- 11/20/2013 --Whether it is breakfast, lunch, or dinner, Village Catering offers their customers a wide selection of delicious food options. Village Catering and the Giannone Family have established a reputation as being one of the best caterers in the greater Philadelphia area. Official caterers to various professional sports teams, the quality of food and service at Village Catering has caught the attention of many high profile customers. A great reputation is important in every aspect of life, especially in business. Now, Village Catering is offering a variety of corporate catering menus to help strengthen business relationships.

In America, business is often discussed over a meal. Lunch and dinner probably represent the most common setting for a business discussion, but breakfast works just as well. Thankfully, Village Catering has developed special menus for corporate customers. These menu options can be customized to any specific preference, but the convenience of a corporate menu is that it has options for everyone. In business types like corporate account sales or pharmaceutical sales, many times there will be a number of business contacts sharing the same meal. As everyone knows, it can be hard to please everyone's appetite. However, Village Catering has over twenty years of experience and they've developed menus that can be enjoyed by the masses.

First impressions are important, but so is every impression made after that. The team at Village Catering is passionate about food and service. On-time delivery, professional set-up, and delicious food are of the utmost importance at Village Catering. A meal may seem like a small portion of a business meeting, but a poor catering service can cause major disruption. Village Catering is happy to accommodate all of their corporate customers and they'll help ensure a great business reputation.

About Village Catering
The full-service catering staff at Village Catering provides clients and guests with affordable, unique options. Their thorough attention to detail includes upscale menus and everything you could possibly need—including quality paper products, china, linens, tables, chairs, tents and complete event planning. Village Catering sets the standards high and believes in custom-tailoring the menu to satisfy clients and their guests to make their occasion the best it can be.

To learn more visit http://www.villagecatering.com/.
Media Relations Contact