Girl Power! Female Hosted Radio Show Takes on the World of Sports!
Together, Beth Silverberg, Julie Buehler and Tsin Tsin Ong make up "The Sports Girls," and are ready to to launch a brand new sports talk radio show, "The Inside Score" on the VoiceAmerica Sports Channel, December 16, 2014.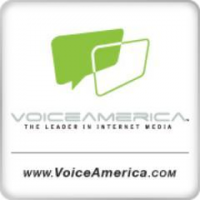 Phoenix, AZ -- (SBWire) -- 12/12/2013 --Voice America Talk Radio Network, Internet broadcasting pioneer, producing and syndicating online audio and video, today announced that Silverberg, Buehler, and Ong will be joining the VoiceAmerica Sports Network as hosts of the new show 'The Inside Score.'

The Inside Score will aim at educating the public about the positive impact professional athletes are creating among our communities," explains Silverberg. Each week will feature professional athletes and known sports figures from around the Nation. "We are so excited to partner with VoiceAmerica while we launch this venture and emerge in the space of Internet talk radio," added Silverberg.

The Inside Score will air Monday, December 16th on the VoiceAmerica Sports Channel at 4 pm Pacific Time http://www.voiceamerica.com/show/2272/the-inside-score with feature guest Alonzo Mourning.

Beth Silverberg is the owner, creator, host, and the brains behind The Sports Girls LLC multi Media Corporation. Beth also hosts various events with the new sports television network "Sports Shop TV." Beth is a radio/TV host, football enthusiast, and promoter for the ViSalus 90 Day challenge, fitness addict, published author, and a top animal health pharmaceutical representative. She Co-Hosted New York Sports Talk on ESPN Radio and has been on various Sports Talk Radio Shows including Sports Byline USA. Beth's first published book, a children's book called The Adventures of Mattie Mae; Life Lessons Through The Eyes Of A Puppy, benefits the Humane Society of America.

Tsin-Tsin Ong, co-host of The Inside Score has been involved in the professional sports industry since 2008. She is an Operations Assistant at Bommarito Performance Systems where hundreds of professional athletes come to sharpen their skills. She is an avid sports fan, a fan of the athlete, and is excited to bring some positive insight on present, and retired athletes.

Julie Buehler is the first woman to fly solo in California prime-time sports talk radio. She made California broadcasting history in 2010 when she hosted a weekday afternoon show on KXPS in Palm Springs. According to Julie "The connection fans have to their teams and the fact that sports talk is the conduit for that to be communicated is something special."

About VoiceAmerica/World Talk Radio LLC
World Talk Radio, LLC is the world leader in online media broadcasting and the largest producer and distributor of live internet based talk radio and TV, delivering over 1,000 hours of programming weekly on its VoiceAmerica™ Network (http://www.voiceamerica.com) and WorldTalk Radio Network (http://www.worldtalkradio.com) as well as live and on-demand video content on VoiceAmerica.TV (http://www.voiceamerica.tv). Featuring more than 200 hosts broadcasting to eight niche community based channels: its flagship VoiceAmerica™ Variety Channel, VoiceAmerica™ Health & Wellness Channel, VoiceAmerica™ Business Channel, VoiceAmerica Sports, 7th Wave Channel, VoiceAmerica Kids Channel and World Talk Radio Variety Channel.

VoiceAmerica™ TV offers targeted and exclusive video programming channels. World Talk Radio, LLC is one of the pioneers in Internet broadcasting, producing and syndicating online audio and video, offering an innovative, effective and comprehensive digital broadcast platform. Digital Publishing through its 10 years of broadcast and media experience along with our seasoned staff of Executive Producers, Production and Host Services Group, World Talk Radio, LLC provides an internet radio and video platform for new, emerging and veteran media personalities to expand and monetize their business and brand in an online digital medium.
Media Relations Contact