E Instruments Now Offering AQ Pro Indoor Air Quality Monitor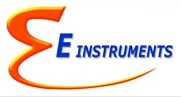 Langhorne, PA -- (SBWire) -- 01/14/2014 --A building's indoor air quality (IAQ) can have a huge effect on the health and comfort of the people who use it. Both residential and commercial buildings can experience poor air quality due to various toxins and inadequate circulation. Thankfully, indoor air quality monitors are a great way to test air quality and figure out the next step in improving indoor environments. E Instruments is excited to announce their new AQ Pro Indoor Air Quality Monitor for all air quality needs.

The AQ Pro Indoor Air Quality Monitor can detect almost any impurity, and can be customized to suit the user's needs at any given time. This IAQ monitor has a range of uses, from seeking out carbon monoxide, formaldehyde, and other volatile organic compounds (VOCs) to measuring temperature, barometric pressure, and air velocity. It even continuously makes automatic reports based on the data it collects, allowing for easy reference. The device is light-weight and portable, and all units are made in the US.

Carbon monoxide is an especially dangerous indoor air pollutant, and any home or business could be at risk. Car exhaust, cigarettes, and defective furnaces are all potential sources of this colorless, odorless, but deadly gas. Devices like E Instruments' IAQ monitor are the best way to detect carbon monoxide quickly.

E Instruments also wants to remind consumers that they continue to offer the best in combustion gas analyzers and emissions analyzers. Boilers and burners in residential and commercial buildings must be tested for combustion efficiency and emissions levels to meet industry standards. E Instruments carries several lines of products that will help customers get the most out of their systems.

To learn more about indoor air quality monitoring and the products offered by E Instruments, visit them online or call 215-720-1136.

About E Instruments
E Instruments International manufactures and markets a complete range of innovative instrumentation solutions encompassing Combustion Gas Analyzers, Indoor Air Quality, Calibrators and Test & Measurement equipment's especially designed for the power, process, industrial, institutional, food, and HVAC markets. E Instruments Calibration Laboratories provide high quality calibration services in a prompt and timely fashion. E Instruments services include Gas Calibrations using EPA protocol gases and NIST Traceable Calibration services in our ISO17025 accredited laboratory. Customer Support and Applications expertise are fundamental to E Instruments' success.

For more information on E Instruments, visit http://www.e-inst.com/.
Media Relations Contact