Village Catering Now Offering Corporate Catering Services This January 2014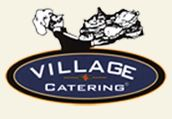 Philadelphia, PA -- (SBWire) -- 01/16/2014 --Village Catering, one of the premier Philadelphia caterers, is pleased to announce that they are now offering corporate catering for all companies in the Philadelphia, Bucks County, and surrounding areas this January 2014. Village Catering has the experience to cater a company of any size and will happily accommodate any special requests.

Catering for a corporate event can include a company party, company picnic, team-building event, company breakfast and any other special occasion a company is celebrating. Village Catering has the staff, knowledge, and experience to accommodate any size company event and will work closely with the person whom is planning the event down to the very last detail.

When hiring Village Catering, a company can expect excellent customer service, high-quality food using only the freshest of ingredients, and a friendly and knowledgeable wait staff. Village Catering has a large selection of appetizers, salads, sandwich trays, fruits and vegetables, hot entrees, and desserts. They also offer a wide selection of breakfast catering menus that are sure to impress and start the day off right for any company. They also offer a beverage service that includes coffee, tea, water, and juices for corporate parties and picnics. Village Catering offers entertainment such as games, music, and inflatables. They are truly a full service catering company that also has tents, canopies, tables, and chairs available for rent. To take it a step further than most catering companies, Village Catering offers promotional items for the company. Promotional items can include pens, cups, t-shirts, and hats.

Catering Philadelphia, PA, Village Catering is there to make a company's event the very best it can be. They will take care of everything down to the very last detail and not only will the employees be happy, but the person put in charge of the event can relax and enjoy the day knowing that everything from the food to the games will be taken care of in the best possible manner.

About Village Catering
The full-service catering staff at Village Catering provides clients and guests with affordable, unique options. Their thorough attention to detail includes upscale menus and everything you could possibly need—including quality paper products, china, linens, tables, chairs, tents and complete event planning. Village Catering sets the standards high and believes in custom-tailoring the menu to satisfy clients and their guests to make their occasion the best it can be.

To learn more visit http://www.villagecatering.com/.
Media Relations Contact