Oakley ERP Launches an Efficient Sage Accounting System with Options of Six Modules
Oakley ERP is offering Sage Accounting modules which are available in two different systems and six modules. Build a system with the Sage-200 and/or Sage-300.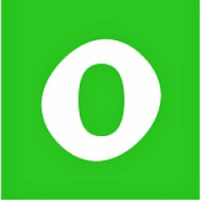 Basildon, Essex -- (SBWire) -- 01/20/2014 --Oakley ERP offers Sage Accounting modules for efficient controlling and monitoring of businesses finances. Companies with a high volume of products for sale can really benefit with implementing a complete system for recording transactions. The system tracks sales based on product type, quantities, discounts for early payments, and custom details. It also manages and processes foreign currencies received from international customers or clients.

The sales module generate a variety of reports, including suppliers and purchase orders. Sales is one of the most important chart of accounts in the general ledger that requires monitoring to create monthly budgets. The application is available in English, French and Spanish for users who market in the United Kingdom and United States. Training is available after implementing the Sage Accounting module for the financial workers.

To help track budgets, the Nominal Ledger software is available for integration with the sales module. The system is able to organise all business transactions to create an income statement. The reports are printable by product item sold in demographic locations and internal departments of a company. Other integratable Sage Accounting applications are the cash book (register), general ledger, accounts payable and accounts receivable.

A spokesperson said, "A full accounting system by Sage generates accurate financial statements without the need of making adjustments. It is unlike other systems because the reports are precise with monthly, quarterly and yearly sales and revenue."

About Oakley ERP
Oakley ERP is a specialist division of Oakley Global Business Solutions, providing Sage 200, 300, and CRM software globally.

To request for information and schedule an appointment with a specialist, visit their website or directly on call +44 (0) 1268 724 005 to speak to a member of the team.
Media Relations Contact