Digital Marketing Consultant Mandy McEwen Offers 8 Reasons Why Companies Should Hire a Professional Blogger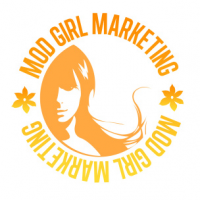 San Diego, CA -- (SBWire) -- 01/23/2014 --Digital marketing consultant and online marketing specialist Mandy McEwen develops eight reasons companies should hire and can benefit from a professional blogger, providing ideas that every business can use in building up and refining their online marketing and blogging presence.

How can businesses benefit from hiring a professional blogger? Consistently finding quality content for a company's blog can be challenging. A professional blogger will keep the quality level high, focusing on well-researched ideas that will positively influence both blog and website traffic, as well as the company's bottom line with increased sales and conversions.

By hiring a company that is built both on professional blogging and digital marketing consulting, companies receive a critical evaluation of their online marketing efforts and content. This will result in a stronger Internet presence with refined and directed content resulting in both conversions and higher search engine rankings.

Consistent high-quality blog content is part of what is required for success in today's highly competitive market. Measuring and responding to results is another necessary component of a successful marketing strategy. A blog marketing consultant has the skills and resources to provide accurate feedback and respond to that feedback, and to take advantage of trends with a result-oriented approach. Arrows hit the target and effort is not wasted. Hiring a professional blogger and blog marketing consultant is a cost-effective way to approach blogging—a more-scientific approach rather than intuitive, and significantly more likely to accomplish company goals.

Because Mandy McEwen and her associated company, Mod Girl Marketing, is focused on one goal, helping companies find a successful strategy for online marketing, including professional blogging and blog consulting, companies are able to utilize a well-built and carefully selected network of Internet marketing professionals and put it to their advantage. This leads to the cutting edge of directed, well-planned and consistently high-quality marketing efforts.

Mandy McEwen's name is in the front of her work, providing all the more incentive for her company to lead their clients to success. Check out Mandy's new blog post, 8 Reasons Why Companies Should Hire a Professional Blogger, where anyone involved with blogging for their company or corporation will benefit from Mandy's years of experience and find ways to improve and refine their marketing efforts.

About Mandy McEwen
Mandy McEwen is the author of 8 Ways in 8 Days and Founder and President of Mod Girl Marketing. She has worked in the fast-paced digital brand building industry for over seven years and has studied hundreds of online marketing methods to find the most effective techniques and strategies for online marketing and search engine optimization. She excels at "building brands from scratch and boosting existing brands from virtual obscurity to top Google rankings and prominent social media exposure." Mandy brings high values to her business approach based on honesty, integrity and hard work.

Mandy can be contacted directly at mandy@modgirlmarketing.com.
Media Relations Contact