A New E.P. 'Infinitudes' Now Available for Sale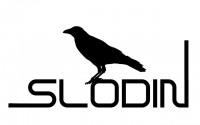 Columbia, MO -- (SBWire) -- 02/03/2014 --A new E.P. or Extended Play titled 'Infinitudes' is now available for sale on slodin.com. The EP is presented by composer and performer Pete Wyrostek and contains four tracks by the artist including Butterfly Freedom, infinity, Not Real People and Tiny Lives. The entire EP can be purchased at a price of $2.50. Visitors of the site can also listen to the tracks online. If experts of the field are to be believed, 'Infinitudes' is likely to be praised by fans of popular artists such as Emancipator, Bonobo and Pretty Lights among others.

Slodin, the name behind the work of the artist is known for creating music with an eclectic twist. The songs are a blend of elements of least electronics, post rock, ambient and field recordings. When contacted, Pete said, "It will be a wonderful opportunity for all fans of Emancipator, Bonobo, and Pretty Lights. The EP, Slodin is available for sale at very affordable prices. It is creative and is able to connect with the listeners." He further added, "I am planning to release a full length album in near future." Pete has earlier worked on a project called 'Rainbo' and with a band called 'io media.'

If experts are to be believed, the songs are unpredictable and unconventional in terms of structure, and depict the unique approach of Slodin. The tracks are motionless and melancholic melodies at places and swings to noisy analog beats and cascading piano notes in no time.

Frequent effects and sounds of nature like singing of birds, flowing water and wind are giving a special element to the songs. The effects have been used in song 'Butterfly Freedom' that consist of emotive piano melodies thereby providing the feeling of sounds of nature. The track 'Tiny Lives' has the elements of electronic that give completely immersive listening experience.

About Slodin
Slodin (http://slodin.com) is a new musical endeavor presented by Pete Wyrostek - a composer and performer based in Columbia, Missouri. Pete has worked on various bands and projects "Rainbo." He was also associated with a band called Io Media. Pete plans to release a full length album as well in near future.
Media Relations Contact