Defying Age Made Possible by Hylunia Skin Care
Hylunia Skin Care solutions provide age defying results even on the most sensitive skin.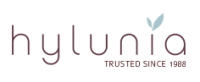 Henderson, NV -- (SBWire) -- 02/12/2014 --The quickest way to looking young is going under the knife. However, this is the most invasive for the skin. Same goes for 99% of readily available skin products with toxic ingredients attributed to cancer. Hylunia, a breakthrough skin care line developed by team of dermatologists, scientists and skin specialists, is the perfect solution. The products were formulated using organic and natural ingredients proven to be 100% effective yet safe.

Hylunia was conceived with the need for a skin care product that addresses sensitive skin. In 1988, the product was launched with the help of world-renowned dermatologists and surgeons and became one of the first companies that utilize organic and natural ingredients.

NATURAL BEAUTY ENHANCERS

The skin is made of organic substances and responds well to natural ingredients than synthetic ones. Careful selection of natural ingredients not only safe even to the most sensitive skin but repairs it from within is part of Hylunia's Manifesto. All products do not contain parabens, dyes, fragrance or other synthetic ingredients. These non-natural ingredients are the main cause of skin irritation.

GOING GREEN

Hylunia is 100% committed in creating products free of toxins. Because these products were naturally derived from the environment, it does not post harmful biological impacts. This process may not come cheap but is rewarding for everyone and the environment.

The company also make use of biodegradable packaging, recycling and green processes to eliminate the entire carbon footprint of their products.

OVERWHELMING RESULTS

Hylunia has been getting raves from celebrities and consumers alike lately. Celebrity Riley Weston wrote, "Hylunia, you had me at your Facial Cleansing Gel! Every product I have tried after that has made me love you more! As I write this, I'm wearing the Papaya Enzyme Mask. All the masks are wonderful. My very favorite is the Clay Mask. The Grape Seed Exfoliating Scrub for the face and for the body are amazing. Continuing my obsession are the Ultimate Anti-oxidant Treatment, the Pure Hyaluronic Acid, the incredible Eye Treatment and the Beyond Complex C! Thank you Hylunia for my healthy skin!"

Hylunia believes in the dream of nearly perfect skin. This may sound ambitious but can be achieved by living free of toxins, starting today.

As Wendy McKay, Corporate Vice-President of Hylunia Skin Care, put it, "If you wouldn't eat it, why put it on your skin?"

About Hylunia
Hylunia Skin Care is safe, natural, vegan skin care that works. Founded in 1988, the company developed natural skin care products in collaboration with respected dermatologists and anti-aging physicians that addresses sensitive skin. Their products are specially formulated to minimize fine lines, wrinkles, age spots and break outs, and bring tone, smoothness and clarity to your skin, inside and out.
Media Relations Contact