Never Go Wrong with Facial Toners, Go Organic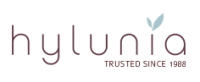 Henderson, NV -- (SBWire) -- 02/17/2014 --Acne has always been a top skin problem since time immemorial. People, both young and old, suffer having acne at some point in life. There are many factors, such as genetics, poor hygiene, or simply wrong skin care product choice. Choosing a wrong product makes things worse, most especially when existing problems lead to another. Whether the skin problem is large pores, acne spots or uneven skin tone, a reliable toner enhances one's daily cleaning routine up a notch.

Toners cleanse the skin from residues, like oil, dirt and makeup that were not picked up by a facial cleanser. A good one makes the pores smaller, keeps out dirt and bacteria, and leaves the face feeling cool and refreshed. It should be applied before bed after washing the face. It can either be sprayed directly on the face, or be applied using a dry cotton ball and wipe it across the face.

Are All Toners Safe?

Many are unaware that modern skin care products contain toxic chemicals. These can cause skin problems, ranging from allergic reactions, skin inflammations and irritations, and also insufficient healing of skin cells. A study published in The Journal of the American Academy of Dermatology reported that contact dermatitis (inflammation) is caused by fragrance/parfum, parabens, lanolin and its derivatives, dyes and propylene glycol. Alcohol is a common harmful content of toners.

Safe Option

Hylunia facial toners are alcohol-free, come in four variants, and perfect for all ages and skin types.

Here are some notable organic ingredients of this product:

- Lemongrass helps firm skin
- Eucalyptus and pumpkin seed extract minimize inflammation
- Aloe vera soothes
- Neroli floral water refreshes and preserve skin's natural moisture
- Aloe vera juice promotes skin repair and reduces inflammation, calms, soothes and refreshes the skin
- Lavender soothes skin
- Colloidal Silver heals acne-prone skin or skin suffering from cuts or burns
- Rose water hydrates and regenerates skin for a soft, healthy and youthful look
- Calendula's powerful healing and skin-soothing properties calm irritated skin

Hylunia was formed by a team of world-renowned dermatologists and scientists, dedicated to develop skin care products which address sensitive skin problems, such as irritation, inflammation and free radical damage. The team discovered that many ingredients and impurities in these products cause inflammation and accumulate in the body's fat tissue which may cause damage for years. Hylunia products contain safe, pure United States Pharmaceutical grade, and natural organic ingredients, suitable for all ages and skin types.

About Hylunia
Hylunia Skin Care is safe, natural, vegan skin care that works. Founded in 1988, the company developed natural skin care products in collaboration with respected dermatologists and anti-aging physicians that addresses sensitive skin. Their products are specially formulated to minimize fine lines, wrinkles, age spots and break outs, and bring tone, smoothness and clarity to your skin, inside and out.
Media Relations Contact
Dimitry Vital
212-351-6097