CoinFest 2014: Bitcoin Gaining Popularity in Canada
Bitcoins are increasingly accepted in Edmonton and Winnipeg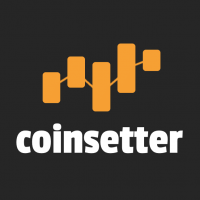 New York, NY -- (SBWire) -- 02/19/2014 --Bitcoin is gaining popularity in Edmonton, Canada, as CoinFest 2014 was held on February 15, 2014. Peter Dushenski, a Bitcoin community developer, cited that "Edmonton has the fastest growing Bitcoin community in the country. We're adding businesses faster than any other city. More people are coming to our meet ups than any other city." Dushenski recently hosted Coinfest Edmonton, an event where people could learn its basics.

He emphasizes that this currency is used to exchange value to absolutely anyone in the world instantly without fees and no middle man. He further discussed that when people begin to see bricks and mortar businesses accept this digital currency, then it means there is a cultural acceptance of alternative forms of payment.

More establishments are starting to use the currency. Rick Rosboro, a vendor at the City Market downtown, started accepting the digital currency about a month ago. Rosboro said, "It's a little bit scary because you don't know what's going to happen with Bitcoin. Is it going to become more and more and more popular and therefore more valuable or will it be shut down by the banks and the government?" he asks. Still, he believes it is worth the risk, pointing out that in a way it is fair as there has to be some change on this planet in the way money is dealt with. Edmonton's Remedy Café has been accepting the electronic currency as payment for a while. A man in Crowsnest Pass even placed his $400,000 home on the market in exchange for bitcoins.

Meanwhile, Winnipeg launched its first Bitcoin ATM, which is the fourth of its kind in Canada. Anyone can simply create an account and use the virtual wallet to buy at businesses which accept Bitcoin. Users can just insert traditional currency and get virtual money in return. It will then be added to the virtual wallet at the current exchange rate, which gets updated every five seconds.

Bitcoin was first introduced as open source software in 2009. At the time, a bitcoin was worth $0.0007. The peer-to-peer payment system has been growing since then. Last year, its price was worth about $27 which has now grown close to $800 this year. In its 2014 budget, the federal government charted plans to bring virtual currencies under the provisions of the anti-money laundering and anti-terrorist financing regulations.

About Coinsetter
Coinsetter is a secure Bitcoin trading platform with tools for serious forex traders. We enable you to access the best prices from major exchanges and boost your trading on our platform built by Wall Street professionals. Whether you're new to Bitcoin or looking for a more reliable and user-friendly platform, Coinsetter is the trading solution for you.
Media Relations Contact
Dimitry Vital
212-351-6097