New Blog for ADHD in Children - ADHD Causes and Natural Solutions
New blog featuring causes of ADHD in children and ADHD strategies released by NJ non-profit and 501(c)3 Association for Youth, Children and Natural Psychology. The blog provides support for parents, educators, and researchers.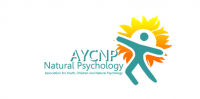 Newark, NJ -- (SBWire) -- 04/17/2014 --The Association for Youth, Children and Natural Psychology (AYCNP) announces a new blog for parents and educators focusing on causes of ADHD, prevention, parenting solutions, natural remedies for ADHD, positive lifestyle changes, prevention, ADHD diet, education and ADHD.

The AYCNP is a NJ non-profit and 501(c)3 with a focus on mental health self-help and education. Recent posts include: "What is ADHD and What Causes ADHD? Is It Purely Genetic or Environment?", "Causes of ADHD – Environmental Factors – Violent Video Games", and "Teaching and Parenting Strategies for ADHD in Children".

Positive parenting adjustments can play a vital role for children in overcoming many ADHD symptoms. The media in many forms can affect a child's mind, his or her ability to focus, as well as a child's behavior in school. Fast-paced television cartoons, such as the popular Sponge Bob as an example (see the additional reading section in the book Overcoming ADHD Without Medication, by the AYCNP for a clinical study involving television cartoons and ADHD symptoms in children), can disorient a young child's mind and make focus in the classroom difficult.

By contrast when children (or teens) engage in artwork, it often helps them to focus, calm down, sit still, not only when they are performing the artwork, but afterwards as well. The same is true for "green therapy". When children spend time outdoors in natural settings, ADHD symptoms are diminished—both while the child is in the natural setting and afterwards.

Experienced teachers can help parents make positive adjustments such as limiting their children's media time, or by something as simple as buying crayons and coloring books for their children instead of video games. Additionally, children need quality one-on-one time with their parents, caregivers and even with teachers. This helps some children to settle down throughout the day. Through prevention and positive lifestyle changes and adjustments in parenting and teaching, many children can forgo the need to take psychiatric drugs. Most parents are hesitant to put their children on drugs for ADHD, and side-effects is the most commonly cited reason for concern expressed by parents.

Many parents realize that a balanced ADHD diet for children consisting of three regular healthful meals a day, low on refined sugar and processed foods, can also help to reduce ADHD symptoms in many children. Education is a key to self-help, and the AYCNP educates for success in overcoming symptoms of ADHD in children.

Overcoming ADHD and Association for Youth, Children and Natural Psychology Resources:

The Overcoming ADHD blog, based on the book Overcoming ADHD Without Medication: A Guidebook for Parents and Teachers, highlights both causes and solutions for ADHD in children. Please visit and share your personal insight and experience: Overcoming ADHD blog.

Find positive solutions in mental health self help at aycnp.org and at AYCNP Facebook and Overcoming ADHD Without Medication - Facebook pages. Follow the AYCNP on Twitter: @naturalpysch

Overcoming ADHD Without Medication: A Guidebook for Parents and Teachers is available at bookstores or on Amazon.com and other online locations.

It is also available in a high quality Spanish translation— Superando el Trastorno por Déficit de Atención con Hiperactividad (TDAH) Sin Medicación: Guía para Padres y Educadores.
Media Relations Contact