Historical Fantasy Puts Werewolves in Renaissance Europe
For her 8th stop on the blog tour promoting the new werewolf novel Werelord Thal, Tracy Falbe presented the violent world of 16th century Bohemia. This setting for the novel was historically fraught with rebellions and persecution.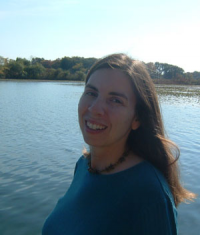 Battle Creek, MI -- (SBWire) -- 02/25/2014 --On February 24th author Tracy Falbe visited the blog Disciple of the Fount to promote her new werewolf novel Werelord Thal: A Renaissance Werewolf Tale. At the request of the tour host L. Blankenship, Falbe wrote about the social conditions of the 16th century Holy Roman Empire where her historical fantasy novel is set.

After researching all this background information, Falbe applied the Renaissance folkloric beliefs about witchcraft and the supernatural to her novel Werelord Thal. The hero is a werewolf on the hunt for the killers of his mother who was tortured and burned at the stake.

"The 16th century was a time of witch hunting, and this horrible persecution is at the heart of the novel," Falbe said.

Taking place in Bohemia that is now the Czech Republic, the novel serves both as an entertaining adventure and an honest look at the historical period.

"Renaissance Bohemia was the proverbial powder keg," Falbe said. "The Czechs made themselves famous for military innovation in the 15th century Hussite Wars. They resisted multiple crusades sponsored by the Roman Catholic Church meant to put down the religious rebellion of the Bohemians."

Although the Bohemians eventually acquiesced to Roman Catholic rule, the people including the aristocracy remained largely discontent.

"When Luther's Protestant Reformation started chopping kingdoms off the Roman Catholic books, the Church made a priority of keeping Bohemia in the flock. This contentious setting provided a dramatic landscape to tell my story," Falbe explained.

Her tour host L. Blankenship is also an author and halfway through writing the 6-part Disciple saga, described as a gritty romantic fantasy.

About Werelord Thal
Werelord Thal: A Renaissance Werewolf Tale is the 9th novel written by Falbe. It is available at online retailers as an ebook or paperback. Readers can learn more about the author at Brave Luck Books and read fan feedback about her novels.
Media Relations Contact