Village Catering Announces Their Services for Catering Corporate Events This Spring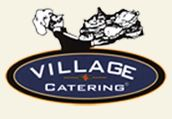 Philadelphia, PA -- (SBWire) -- 03/12/2014 --As the first quarter of the year comes to an end, businesses and corporations are starting to plan their quarterly party. It serves as a time to celebrate beginning of the year success, while taking a night to relax and socialize before the year moves forward. There are many factors to keep in mind to make sure the event goes smoothly, reaching far beyond the food selection. This spring, Village Catering is announcing their services for catering and planning corporate events.

When companies put their trust in Village Catering, they are receiving a complete package of services. Aside from preparing the freshest dishes for the event, the professionals will assist in planning and executing the entire evening to ensure there are no glitches and everything goes smoothly. As one of the premier catering companies in Bucks County, PA, their full service staff is able to customize any package that is desired. Depending on the size of the party, hosts can choose from a variety of entrees, salads, sandwiches, and desserts. Throughout the dinner, staff will be on hand to wait on the entire party, serve delicious dishes, and most importantly, allow everyone in attendance to relax and enjoy the party.

If the party is planned outdoors, Village Catering is also available for picnic catering in Philadelphia. Their Adventureland picnic grove has all the amenities, games, and space to provide for a special celebration. Professional event planners will take control of the planning process, and make sure all wishes are met. The caterers can be relied on in every facet of a corporate party.

As a company that prides themselves on being able to service their clients for complete satisfaction, Village Catering works with the hosts and uses their knowledge through 30 years of service to cater the best party in Philadelphia. To hear more about their services, or to inquire about a corporate event, please call 215-437-3337 or visit their website today.

About Village Catering
As a full-service catering business, Village Catering provides their guests and parties with affordable, customized options. Their thorough attention to detail includes upscale dining menus and every decoration that a party is interested in. This includes quality paper products, china, linens, tables, chairs, tents and complete event planning from a catering specialist. Village Catering sets the standards high and believes in custom-tailoring the menu to satisfy clients and their guests to make their occasion the best it can be.

To learn more visit http://www.villagecatering.com/.
Media Relations Contact